Paving His Own Way Again, Aaron Rodgers Refused to Walk Down Tom Brady's Path Much Before He Carved It: "Already Given So Much to The Game"
Published 08/27/2022, 5:30 AM EDT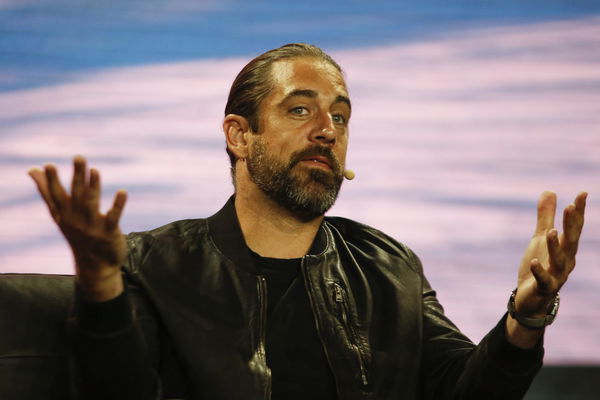 Aaron Rodgers is all clear about his plans after retirement. The veteran does not see himself as a broadcaster or commentator. The Packers QB, in a special appearance on the Pat McAfee Show in 2020, made major announcements about his farewell. It is interesting to note that another NFL legend, Tom Brady, struck a deal with Fox worth $375 million. However, Rodgers is not concerned about money, but is focused on his goals and values.
In the show, Rodgers said that he is not completely against the idea of coaching, but would resist doing it at the senior level. The experienced campaigner also expressed his readiness to coach at the youth level, but only "as far as the pro level".
ADVERTISEMENT
Article continues below this ad
Aaron Rodgers and his idea of game time
According to Rodgers, he has invested a lot of time and energy already in the game and it has come towards an exhausting level. What A-Rod would love to do is to take a break and look back at his career. He is happy with his records till now and wants to move on from the game with confidence.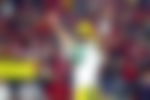 The honest words of Rodgers are testimony to the fact that he is planning to invest more in himself, which is outside the box of an athlete. In this way, the legendary QB wants to take some time away from the game and look at life from a non-athletic point of view, and enjoy it as it is. 
A superstar with nearly two decades of experience, Rodgers is a much sought-after person in the media. Interestingly, he would have fetched a good amount of money if he had gone into the broadcaster role. Many of the NFL legends of yesteryear, such as Len Dawson, enjoyed four decades of experience as broadcasters, earning big money. But what matters more to Rodgers is time away from the game.  
ADVERTISEMENT
Article continues below this ad
What awaits Rodgers after retirement?
The 38-year-old does not have any sudden plans to bid farewell to the game. He is at an exciting phase in his career right now and enjoys it with passion. His records are testimonials to the glow in his career. Hence, he wants to make the most of it right now.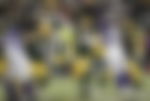 ADVERTISEMENT
Article continues below this ad
In the NFL, there are legends like Tom Brady who continue playing at 45. Thus, age is not a concern for Rodgers. However, what matters to him more is the attitude and hunger to perform exceedingly well when he is in form.
Watch This Video: Aaron Rodgers Gets Crowned MJ by Former Teammate & Snubbed By Analysts Out of Top 10 QBs, All In The Same Damn News Cycle
Edited By: Gurjyot Singh Dadial