PETA Calls Out Russell Wilson and Ciara For Their New Mother's Day Puppy
Published 05/13/2022, 8:30 AM EDT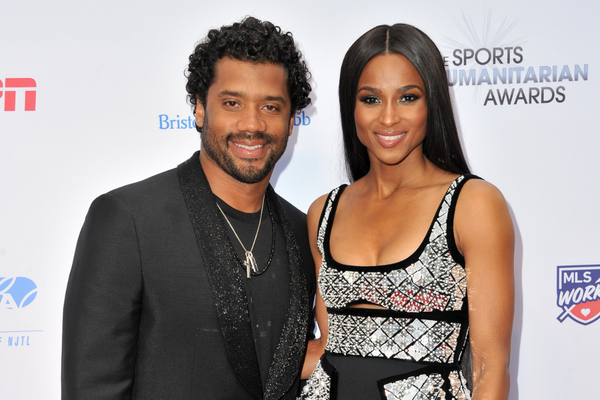 The new Denver Broncos quarterback Russell Wilson had a special surprise for his wife Ciara. On the occasion of Mother's Day, Wilson got a new puppy for the mother of his children. The puppy is a pooch. It seems like PETA has an issue with the fancy-bred dog adopted by the Wilsons. 
People for the Ethical Treatment of Animals, A.K.A PETA is an organization based in Virginia. They fight for the rights of animals. PETA is a nonprofit organization with over 9 million supporters worldwide. But being all about animals, why do they have an issue with Wilson and Ciara adopting a puppy?
ADVERTISEMENT
Article continues below this ad
Russell Wilson and Ciara adopt a puppy
Russell Wilson thought that it would be a perfect Mother's Day gift for his wife Ciara. So the quarterback got her a cute little puppy. The singer seems very happy with the newest addition to their family. The couple has decided to name the puppy, "Bronco." She is named after Wilson's new team, the Denver Broncos.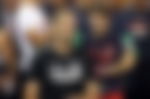 Wilson and Ciara uploaded a video welcoming the puppy to their family. In the video, the couple is holding their new dog. The singer says, "Got a puppy." Revealing the puppy's name, she said, "her name is Bronco!" Ciara loved her Mother's Day gift. But PETA has a problem with it.
ADVERTISEMENT
Article continues below this ad
PETA has an issue
PETA called out Wilson and his wife for adopting a specially bred dog. They claim that the couple killed the chance of a shelter dog finding a home. The organization would have liked to see them rescue a dog rather than buy one from a breeder. According to PETA, "Mother dogs are often locked inside filthy cages and bred over and over until their bodies give out." 
ADVERTISEMENT
Article continues below this ad
The animal rights organization even used some of Ciara's songs as reference. They think that the couple made a " 'One, Two Step' mistake by killing a shelter dog's chances of finding a home." PETA continued to refer to songs and write, "PETA is calling on the couple to 'Level Up' on kindness by adopting a companion for this pup instead of fueling the homeless-animal crisis." The way they referred to Ciara's songs was hilarious. PETA believes that being adored by the fans, Wilson and Ciara should send a message by rescuing dogs rather than buying bred puppies. What are your thoughts on this situation? 
Watch This Story: Tom Brady vs Aaron Rodgers, Patrick Mahomes vs Josh Allen: Top 5 Must Watch Matchups of the NFL 2022 Regular Season