'Peyton Manning is a Big Fan of Drew Lock'- Broncos Player Says Two Have Been Working Together Ahead of 2021 NFL Season
Published 04/13/2021, 4:21 AM EDT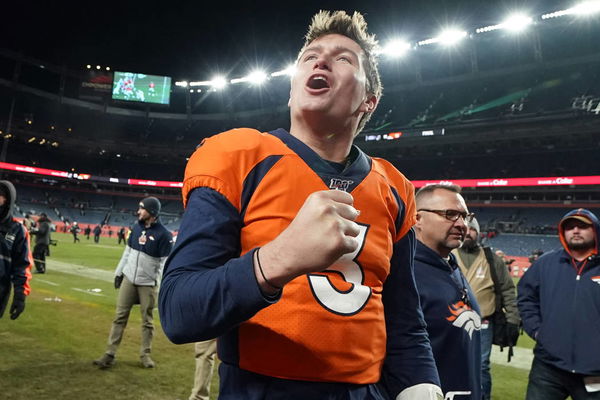 ---
---
The Denver Broncos were once blessed with having a generational quarterback on their roster. Picking up Peyton Manning in 2012 was possibly the best decision made by the franchise since the turn of the millennium.
ADVERTISEMENT
Article continues below this ad
But since his retirement in 2015, the franchise has failed to find a suitable replacement for the quarterback. Trying out with multiple quarterbacks such as Joe Flacco, Case Keenum, and Paxton Lynch to name a few, the Broncos are hopeful that their current QB1 will be the solution to their problems.
Drew Lock was drafted by the franchise with the 42nd overall pick in 2019. While he made limited starts that season, the league got to see more of Lock in 2020.
ADVERTISEMENT
Article continues below this ad
But so far, Lock hasn't managed to live up to the lofty expectations. But it seems like Lock has found himself a fan in Peyton Manning.
Peyton Manning looks to 'unLock' Drew's potential
During a recent appearance on the Matt Lombardo Show, Denver Broncos guard Dalton Risner talked about how Manning has been taking some time to help Lock prepare for the upcoming season.
"Peyton Manning is a big fan of Drew Lock," said Risner. "Him and Drew have been doing a lot of work this offseason and watching film. If he's on board with Drew, I've been on board with Drew, too. It's been fun."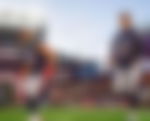 Responding to a question regarding who he'd want to see line up for his side under center come Week 1, Risner had a pretty straightforward response.
"I hope it's Drew, I'll shoot you straight… I hope it's Drew Lock. I've got a lot of faith in Drew Lock," said Risner.
The offensive guard further talked about how important it is to give QBs time to develop and get a proper feel for the league.
"One thing that we don't think about is, you look at some of these great quarterbacks and how much it took them to develop — they didn't just become a great quarterback," he said.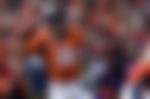 Drawing parallels to Patrick Mahomes' career, Risner said almost every QB needs a season or two to settle in.
ADVERTISEMENT
Article continues below this ad
"Look at Patrick Mahomes. He sat the bench the first year. I mean, there's a lot of guys that become elite quarterbacks. It takes them a year or two in the league. The league's different."
With Peyton Manning also chipping in to help, do you think 2021 is the season Drew Lock unlocks his true potential?
ADVERTISEMENT
Article continues below this ad