Peyton Manning Reveals Hilarious Incident Involving Eli and Rams Quarterback Matthew Stafford
Published 09/30/2021, 7:48 PM EDT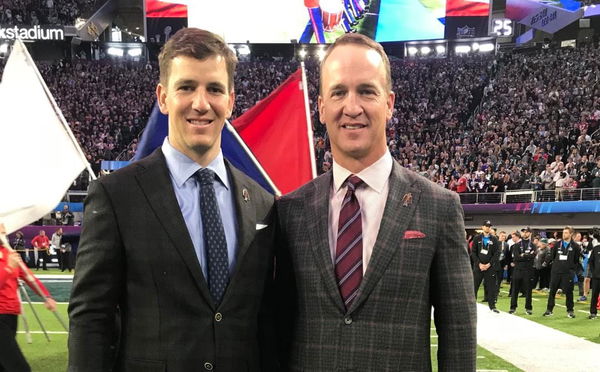 With a heavy heart, Matthew Stafford said goodbye to his beloved Detroit Lions ahead of the 2021 NFL season. The experienced quarterback signed for the Los Angeles Rams with Jared Goff moving in the opposite direction as part of the trade. The 2009 1st overall pick established himself as one of the most consistent quarterbacks in the last decade.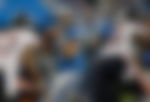 While he didn't win anything major with the Lions, Stafford set a host of NFL records during his 11-year stay in Detroit. He also won NFL Comeback POTY in 2011. The Texas-born quarterback has been in terrific form for the Rams in his first year.
ADVERTISEMENT
Article continues below this ad
But legendary NFL quarterbacks, Peyton Manning and Eli, are hardly surprised by his dominant displays.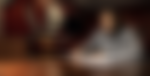 Peyton Manning recalls a Matthew Stafford incident from 2008
Los Angeles Rams quarterback Matthew Stafford joined Peyton and Eli on the latest segment of MNF on ESPN. Manning Sr. went on to recall how Stafford caught his eye back in 2008 during a quarterback camp co-hosted with sibling Eli.
"You were at our camp back in 2008 and I've got to tell you, I've never told you this. Eli and I were arguing over who had to throw after you because you were throwing the tightest spiral…For me, I'd have to hit the cut-off man to make a throw going 60 yards."
"Eli was younger, so I said, 'Eli, you go after Stafford because your throw is going to be very disappointing after his tight spiral,'" Manning said on the show.
ADVERTISEMENT
Article continues below this ad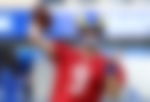 Stafford, of course, was quick to respond with how it felt to train with legends like Peyton and Eli at the very infancy of his NFL career.
"I still think I can throw it pretty good, but it was in a good place in 2008. I've been through some hits and surgeries here and there that changed it a little bit, but I had a blast at that camp…I just remember pinching myself feeling how lucky I was getting to work out with you guys," Stafford said.
ADVERTISEMENT
Article continues below this ad
Stafford and the Rams proved they are title contenders with the recent 24-34 win over reigning champions, Tampa Bay Buccaneers. But can they continue in the same vein? Watch this space for more.