Peyton Manning Reveals His Dream Guest on the Manning Cast, and It's Not a Member of the Manning Family, Colts or Broncos
Published 11/01/2022, 3:40 PM EDT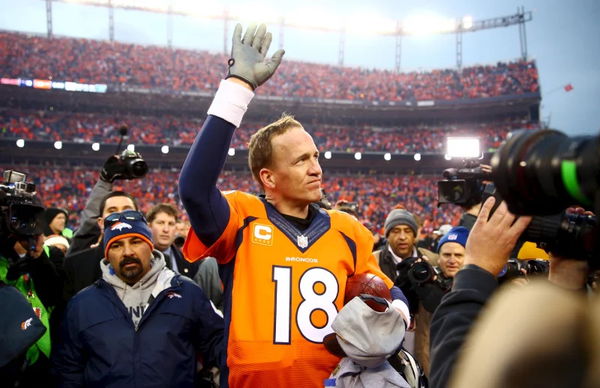 NFL Peyton Manning has revealed who his dream 'Manning Cast' guest is. And it is none from the Manning family or his teams in the NFL.
Manning revealed his dream guest during a game week eight matchup. Peyton Manning spoke about his dream guest on his live cast during the game between the Cleveland Browns and the Cincinnati Bengals.
Peyton Manning's dream guest for his show
When the Browns place kicker Cade York attempted a 55-yard field goal in the second quarter, Manning said he wanted the Baltimore Ravens place kicker Justin Tucker to be on the live cast.
ADVERTISEMENT
Article continues below this ad
"You wanted President Obama as a guest on your show, I want Justin Tucker. That's who I want to be a guest on this show," Manning told his brother and co-host Eli.
"Shoutout to the refs tonight, shoutout to the kickers. Let's see if this guy can channel his inner Justin Tucker and make this, with his mustache," Peyton continued as York got ready to attempt the field goal.
And Wade did manage to channel his inner Justin Tucker as he scored the attempted field goal. The Browns defeated the Bengals by a comfortable margin of 32-13.
It would indeed be interesting to see a kicker in a conversation with a quarterback. Talk about new perspectives.
How is Justin Tucker doing this season?
ADVERTISEMENT
Article continues below this ad
The Ravens' place kicker has earned 70 points from field goals this season which is second highest in the league so far. He has an 88.9% conversion rate with 16 out of 18 conversions. Tucker has missed just two field goal attempts in eight games. Both of them were from beyond the 50-yard line.
Tucker's career stats are even more impressive with a 91% conversion rate in 10 regular seasons with the Ravens. He has converted 342 out of 376 field goal chances in his regular-season career. Tucker has never missed a chance from 29 yards or less, converting all the 88 such chances that fell his way. He has given his team 1430 points from field goals in his career. 
ADVERTISEMENT
Article continues below this ad
The Ravens are having a good season so far with five wins in eight games. They are at the top of the table in the AFC North division and may well go on to win the divisional title. The Ravens take on the New Orleans Saints in their next game. They will attempt to consolidate their position on the table with another win. Can they make it to the playoffs?
Watch This Story: NBA World gives massive shoutout to Lamar Jackson and asks Baltimore Ravens to break the bank for unanimous MVP