'Pick Your Poison' – Julio Jones Highlights How the Tennessee Titans Offense Will Create Problems for NFL Defenses
Published 06/11/2021, 7:40 AM EDT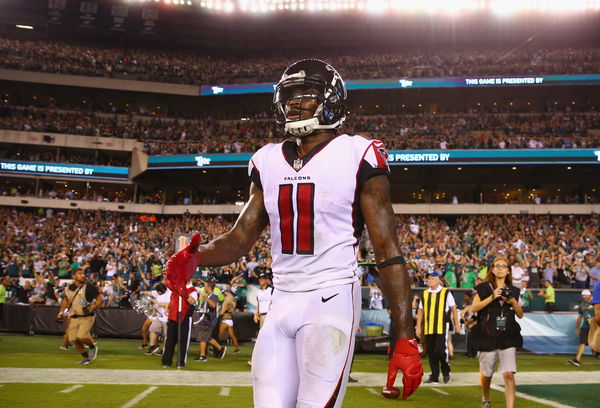 ---
---
The Tennessee Titans will enter the 2021 NFL season with a lethal offense. The side which is blessed with the most dominant running back in the league in the form of Derrick Henry, will now pose serious problems via the aerial route as well.
ADVERTISEMENT
Article continues below this ad
Quarterback Ryan Tannehill had wide receiver AJ Brown as his primary target for last season. But the acquisition of Julio Jones from the Atlanta Falcons now means that the franchise now has two Pro Bowl caliber wideouts at their disposal.
ADVERTISEMENT
Article continues below this ad
The Titans pulled off a trade for Jones in exchange for a 2022 second-round pick and a fourth-round pick for 2023. The wide receiver has been a menace to opposition defenses for years. And now alongside Brown the Titans' latest addition is going to look to deliver some heavy damage.
Tennessee Titans will look to make the most of new wideout duo
Speaking to the team's official website, Jones shared his excitement of playing alongside AJ Brown.
"I am very excited (about playing with Brown). To be a 1-2 punch or 1-1 punch, or however you want to look at it," Jones said.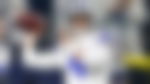 Praising his younger counterpart, Jones said he's ready to be a guiding figure for the wide receiver entering just his third season in the league.
"He is definitely a No.1 receiver. He's definitely a dog, and he has that competitive nature in him, and I want to show him the little things I know from experience, being in the league. But he has it all."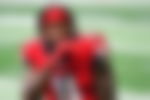 Highlighting the mismatches, he, Brown, and Henry will cause for the opposition, Jones hinted at how opposition defenses will have problems one or the other.
ADVERTISEMENT
Article continues below this ad
"I mean, defenses, you're really going to have to pick your poison," Jones said. "If you stay in the box, put nine in the box, a guy like Derrick Henry in the backfield, you've got to respect him. So then, that's when me and A.J. go to work outside. Then, if you only got eight in the box, Derrick's going to go to work in the backfield."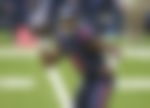 Containing the Titans' new offensive trio is truly going to take quite a shift. Try blocking the run game, and you leave Jones and Brown wide open. Play cover defense on the two wideouts and risk the chance of Derrick Henry running riot.
ADVERTISEMENT
Article continues below this ad