Pittsburgh Steelers HC Mike Tomlin Gives WR Antonio Brown a Harsh Reality Check; Gets Candid on His NFL Return Hopes
Published 06/23/2022, 4:00 AM EDT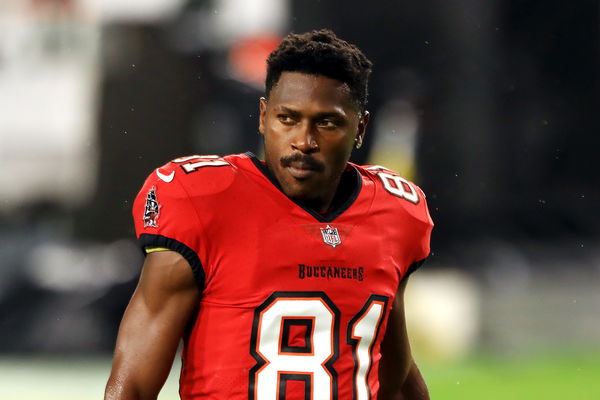 Antonio Brown has been in the news often of late. The star WR has had a stellar career in the NFL so far and has multiple records. The athlete has also successfully launched his music career and has multiple tracks of his own. Currently a free agent, Brown has expressed his desire to retire as part of the Pittsburgh Steelers. Brown had joined the Steelers as a rookie in 2010.
However, Brown seems to have received a reality check from someone from the Steelers establishment. Coach Mike Tomlin recently appeared on an episode of the Pivot Podcast and spoke about the chances of Antonio Brown's return to his old franchise.
ADVERTISEMENT
Article continues below this ad
Does Mike Tomlin want Antonio Brown at the Steelers?
Antonio Brown had the best stretch of his career at the Steelers. From 2010 to 2018, he was one of the best WRs in the league and created new records every season he played there. However, he was not as dominating after leaving the Pittsburgh franchise and switched multiple clubs before becoming a free agent in 2021.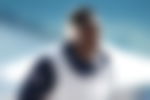 Talking to the hosts of the Pivot Podcast, the Steelers coach was dismissive about questions regarding Brown. This was especially true of Brown's return to the Steelers, despite Brown's apparent interest. Tomlin said, "Y'all know that ain't happening. In terms of putting a helmet on and running out of the tunnel and playing ball and stuff like that, man."
He continued, "You know he's moved on, and we've moved on. We can sit around and chop that up like it's a realistic conversation, but we know that's not realistic." Tomlin's statement clarified that he did not consider Brown's return to the Steelers to be possible and something to be considered seriously. He felt that all the discussion about the star WR's return would not increase Brown's chances of playing at the Steelers.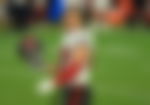 Despite this, though, Tomlin appreciated Brown's contribution to the Steelers during his time there and said they had nine brilliant years together.
ADVERTISEMENT
Article continues below this ad
What has Brown said of his future in the NFL?
While Brown has expressed his interest in returning to the Steelers and retiring from his old club, he hasn't given any clarity regarding his future in the NFL. He has said that he has done everything he could over his 12-year-long career. After his 2021 stint with the Buccaneers, Brown is a free agent and may not play in the 2022 season.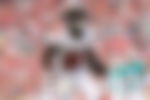 Brown has been one of the best talents at WR in the NFL over the last decade. The athlete has actually achieved much over his career. But it is a sad thing to see such a stellar career end so quietly. Although the Steelers seem not to be interested in him, Brown's career requires a far better ending.
ADVERTISEMENT
Article continues below this ad
Watch This Story: Moments From NFL GOAT Tom Brady and Brazilian Supermodel Gisele Bundchen's Magical Wedding