Pittsburgh Steelers Without Ben Roethlisberger for Sunday Night Football Fixture Against Detroit Lions
Published 11/14/2021, 4:48 AM EST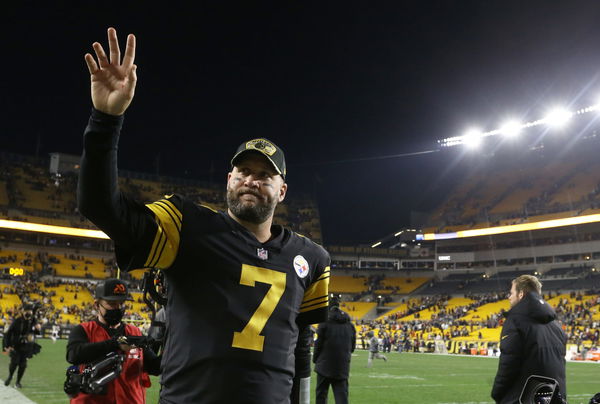 ---
---
Quarterback Ben Roethlisberger is all set to miss Sunday's game against the Detroit Lions as the Pittsburgh Steelers have placed him on the reserve/COVID-19 list, the team announced on Saturday. As the Steelers compete for the top spot in the AFC North table, the backup QB Mason Rudolph will lead the team.
ADVERTISEMENT
Article continues below this ad
Placing a player on the COVID list could mean that the player has either tested positive or has been around an infected person. However, the Steelers did not clearly state whether the quarterback was positive or just a close contact. Though it's deduced that the 39-year-old has tested positive.
ADVERTISEMENT
Article continues below this ad
It is due to the fact that the quarterback himself on the "Dan Patrick Show" earlier this month revealed that he was fully vaccinated. And since according to the NFL protocols vaccinated players need not be sidelined for close contact, hence Roethlisberger has to have tested positive for COVID-19.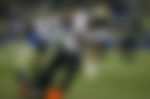 Pittsburgh Steelers without Ben Roethlisberger
For Roethlisberger to return, the quarterback needs two negative reports 24 hours apart. However, until then the responsibility of the QB spot is with the 26-year-old Mason Rudolph who is all set to start his first game of the season this Sunday.
Rudolph last played for the Steelers in Week 17 of the 2020 season, he also started eight games in a row during the 2019 season following the season-ending elbow of Roethlisberger. In his four-season long career with the Steelers so far Rudolph has thrown 15 touchdowns with 10 interceptions while getting sacked 16 times.
With Roethlisberger off the squad, Dwayne Haskins will be active for the Steelers first time this season. However, the Steelers don't seem to hold up any better without the likes of the star quarterback Ben Roethlisberger, which is even evident on the stats.
ADVERTISEMENT
Article continues below this ad
Relax. Mason Rudolph has only lost once (8-1) vs. teams named after jungle cats.

2-1 vs Kansas State Wildcats
1-0 vs Southeastern Louisiana Lions
2-0 vs Pitt Panthers
1-0 vs South Alabama Jaguars
2-0 vs Cincinnati Bengals

Steelers have the right guy for the Lions game Sunday.

— Daniel Valente (@StatsGuyDaniel) November 14, 2021
Over the past three seasons, the Steelers have recorded 17-8 (.680) when starting Roethlisberger and only 8-7 (.533) without him. The Steelers average 4.6 fewer points without him, with less reliance on the passing game.
ADVERTISEMENT
Article continues below this ad
And with the Ravens' shocking loss against the Dolphins past Thursday, the Steelers 5-3 can claim the top spot of the AFC North table if they seal a win against the 0-8 Detroit Lions who still struggle to find their first win so far this season.