Pittsburgh Steelers WR Juju Smith-Schuster Gives Fan a Special Gift
Published 11/02/2021, 4:30 PM EDT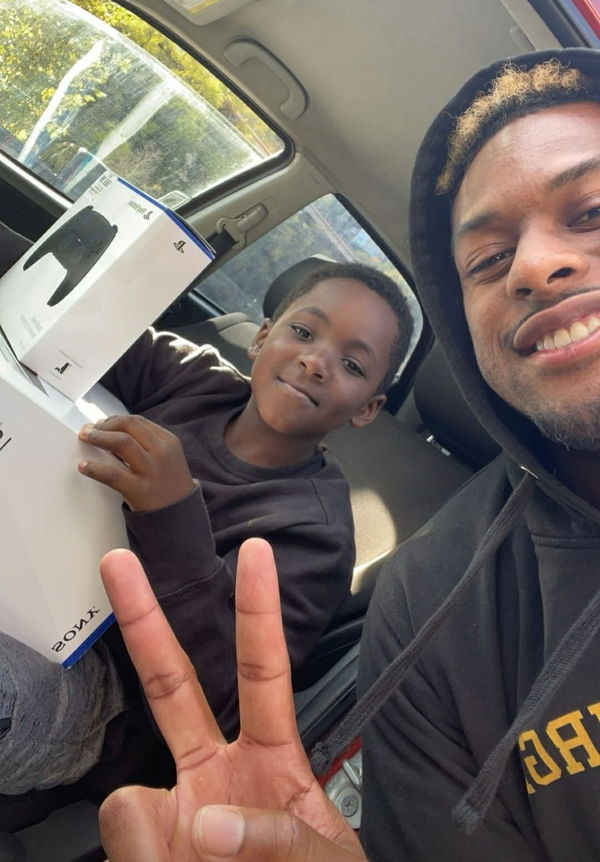 ---
---
Pittsburgh Steelers Wide Receiver Juju Smith-Schuster is arguably amongst the kindest players in the game. Be it his on-field conduct, or his numerous off-field stories of acts of kindness, there is something about Juju that makes him endearing and wholesome.
ADVERTISEMENT
Article continues below this ad
Juju made headlines yet again today with his daily dose of wholesomeness. The Steelers Wide Receiver took to Instagram to share a wholesome story of how he met a kid with his grandfather today and took them to his house to giveaway his PS5 and controllers.
ADVERTISEMENT
Article continues below this ad
Juju Smith-Schuster gives away his PS5 to a young fan he met at a PS5 store
Yesterday, Juju Smith-Schuster met a young child and his grandfather at a UPS store. According to the Steelers player, the grandpa approached him and asked if he could snap a picture with his grandchild, to which he agreed. Smith-Schuster, after the formality inquired if the youngster plays video games. The boys lit up at once and he replied he was waiting for his grandfather to buy him a PlayStation 5.
Smith-Schuster instantly informed the youngster that he has a PlayStation 5 and offered to give it to him. The grandpa and grandson obliged at once as they accompanied the fan-favorite wide receiver to his home, where Smith-Schuster surprised the youngster with a PS5, several games, and a controller.
Juju Smith, the kindest man in the game?
ADVERTISEMENT
Article continues below this ad
Be it paying a grocery bill of an elderly woman, buying food for the homeless, or simply fulfilling a young fan's wish of owning a PS5, there are no hearts that Juju hasn't won over. What's more endearing about him is that he never does this for fame. He genuinely enjoys doing kind deeds. He reiterated this today on his Instagram story as well.
"I don't do it for anything, publicity, or anything like that," Smith-Schuster said today on his Instagram story. "I just want you guys to see this kid's face," said Juju about the boy having a giant smile on his face when Smith-Schuster handed him his new gaming system and accessories.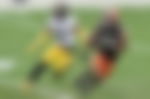 All I can say is I hope that I one day meet Juju at a grocery store one day.
ADVERTISEMENT
Article continues below this ad