Playing Beyond 45? Seven-Time Super Bowl Winner Tom Brady Doesn't Rule It Out
Published 07/22/2021, 9:55 AM EDT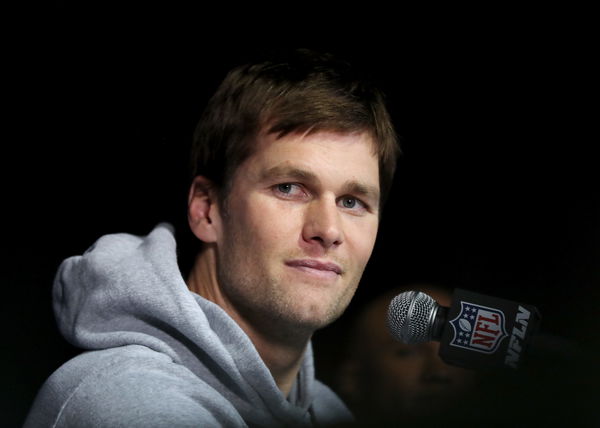 ---
---
Tom Brady has done it all and won it all. A record seven-time Super Bowl winner, Brady's two-decade-long career has been nothing short of extraordinary. 
ADVERTISEMENT
Article continues below this ad
Entering his 22nd season in the NFL, the QB who turns 44 in less than two weeks time is aiming for ring #8. Constantly defying all odds and exceeding expectations, Tom Brady has shown that to him age is just a number. 
But winning everything there is to win and setting numerous records in the process, one can't help but ask as to when Brady will finally hang up his boots. 
ADVERTISEMENT
Article continues below this ad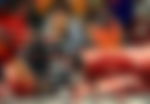 Tied down to a two-year contract with the Tampa Bay Buccaneers, Tom Brady is set to play till at least the 2022 NFL season. This means that NFL fans will get to see a 45-year-old slinging absolute dimes in the near future. 
But what after that? What happens once Tom Brady's contract with the Tampa Bay Buccaneers runs out? 
Hunger to win drives Brady on 
During a recent interview with SiriusXM, Tom Brady talked about his experience of playing at the age of 43 and how he conditions his body to play the sport of football at the highest level.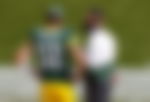 "You've passed your physical prime, absolutely," Brady said. "I believe that I sustained it for a long period of time. But there wouldn't be a reason to improve let's say my arm strength or the distance I can throw a ball or the speed I can run physically.
It's just, I've actually maintained that for a long period of time through a lot of unique thoughts and my workout, my recovery, my training," he said. 
Talking about the mental aspect of staying at the top for this long, Brady says what keeps him going is his undying love for the sport and his limitless hunger to win.
"It's really (about) maintaining a championship level of play. And not about, you know, 'How much better can I be at 44 than I was at 38?' It's more about, 'Am I at championship level as a quarterback?' And if I am, I'm gonna play and I'm gonna compete because I love it. And I love playing the game," Brady said. 
Tom Brady still undecided over retirement plans
When asked whether or not he plans on playing beyond the age of 45, the evergreen QB said that it's not something he's ruling out just yet.
"I felt for a long time I could play until I was 45 years old," Brady said. "This year, I'll be 44. Which naturally takes me to next year, and I've got a two-year contract. We'll see what happens beyond that. I think I've got to get to that point first and then just evaluate how I feel and where I'm at in my life," he added.
ADVERTISEMENT
Article continues below this ad Tom Brady has aged like fine wine. Even Father Time seems to be at a loss for words when it comes to the quarterback. Carrying a side to a Super Bowl is an achievement in itself.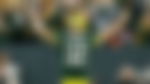 ADVERTISEMENT
Article continues below this ad
And doing it at the age of 43 in your first season with a new franchise makes it even better. So when might Tom Brady retire? Who really knows. And why should he? If he keeps winning Super Bowls as he does now, he might as well play till the age of 50!