Playing Till 45? Shannon Sharpe Feels This Could Stop Tom Brady From Making It Happen
Published 07/26/2021, 2:10 PM EDT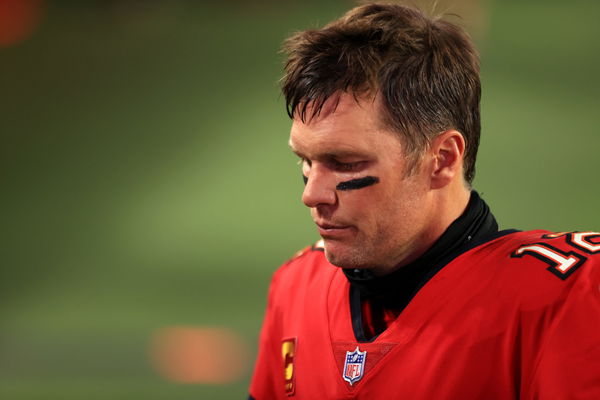 ---
---
Years ago when Tom Brady said that he planned on playing 45, many fans and NFL analysts had a good laugh. Brady is now 43, weeks away from 44, and the quarterback of the defending Super Bowl champions. 
ADVERTISEMENT
Article continues below this ad
Beating the Kansas City Chiefs, Tom Brady guided the Tampa Bay Buccaneers to their second Super Bowl in franchise history and in turn picked up his seventh Super Bowl ring.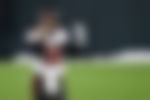 Of the seven rings he's accumulated so far, two have come after turning 40. So to say that Tom Brady is slowing down would be a gross undervaluation of the QB's abilities.
ADVERTISEMENT
Article continues below this ad
 Now entering season 22 in the NFL, Brady is bound to the Buccaneers by a two-year contract which will see him play till the age of 45. But can the QB really play for that long? NFL Hall of Famer Shannon Sharpe weighed in.
Tom Brady needs to go injury-free 
During a segment of the show Undisputed, Sharpe talked about how important it is for Brady to play till 45. But also highlighted that it would only be possible if he can avoid any major injuries.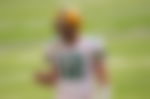 "I believe it's really important for him to reach that milestone that he set out there seven, eight years ago. He said, 'I'm gonna play until I'm 45' … But I think he now takes it year-to-year," he said.
Citing the example of Packers legend Brett Favre, Sharpe said that all it took was one injury to call it a day on a career that spanned two decades. 
ADVERTISEMENT
Article continues below this ad
"I believed Brett Favre was gonna play again until he got hurt in year 20 and basically, that ended it. And you know what, it gets hard to come back from these significant injuries… It was in year 20, he had that separated shoulder and he was like, you know what? I'm done."
So according to Sharpe, the goal of Brady playing 45 ultimately hinges on whether or not he gets injured next season.
"It's going to be contingent on how healthy he is. Let's see how this year goes out. I believe if he comes out of this season, relatively healthy, he's coming back." 
ADVERTISEMENT
Article continues below this ad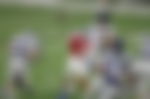 Reckon Tom Brady has what it takes to play till 45? Let us know in the comments below.