Playing Till 50? NFL Hall of Famer Kurt Warner Takes a Dig at Recent Tom Brady Claim
Published 09/18/2021, 7:11 AM EDT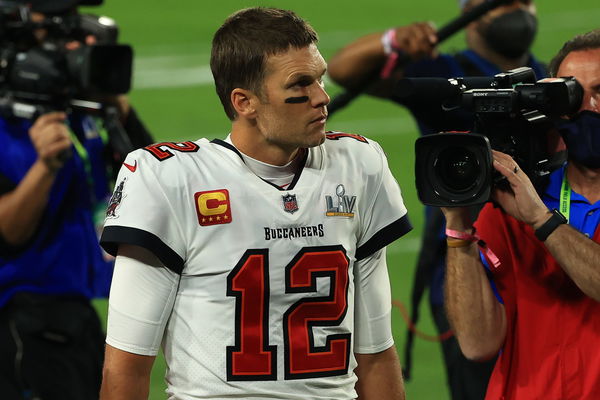 ---
---
Father Time waits for no one. No one but Tom Brady of course. The Tampa Bay Buccaneers quarterback who recently turned 44 is playing out his 22nd season in the NFL.
ADVERTISEMENT
Article continues below this ad
Picking up 13 Pro Bowl nods and seven Super Bowl rings along the way, the latest of which came last season, it's safe to say that time and age are two social constructs that do not seem to apply to the Buccaneers QB.
Signed on to play for the Florida-based franchise till the end of next season, Tom Brady was recently asked about the possibility of playing till 50. A feat that sounds too far fetched for even the evergreen quarterback.
ADVERTISEMENT
Article continues below this ad
Yet in typical Tom Brady style, the quarterback did not rule out the possibility. Playing till one is half a century old is an idea that many would baulk at. But former NFL QB Kurt Warner feels that feat isn't something that improbable.
In fact, the two-time league MVP went on to declare that it's something that he could've ended up doing as well.
Tom Brady and other modern-day QBs coddled by the NFL
Taking to Twitter, Kurt Warner weighed in on Tom Brady's comments of playing till the age of 50. And while everyone seems to be raving about the idea, Warner seems to feel that he could've ended up achieving this feat in the modern-day NFL landscape.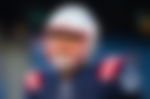 "Sorry @TomBrady. I may have played to 50 with these rules to protect QB… cmon stripes, let'em play ball! GCP by the officials," Warner tweeted.
ADVERTISEMENT
Article continues below this ad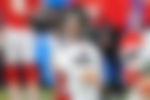 Warner's comments come following league officials being scrutinized for being too soft when it comes to quarterback hits. With rules now overwhelmingly in favor of quarterbacks, Warner believes that he too could've played until the age of 50.
While the league indeed has introduced rules over the years which favor QBs, Warner's claim is a bit confusing. The former Super Bowl winner started his NFL career back in 1998, just two seasons prior to Tom Brady's league debut. While Warner retired in 2009, Brady is still going strong.
ADVERTISEMENT
Article continues below this ad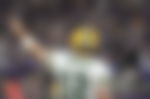 This isn't the first time Brady has been scrutinized for making a claim about when he will end up retiring. But then again, one is bound to be at the receiving end of some of it when you're the most successful quarterback in the league's history.