Popular NFL Sportscaster Compares Josh Allen To Packers legend Brett Favre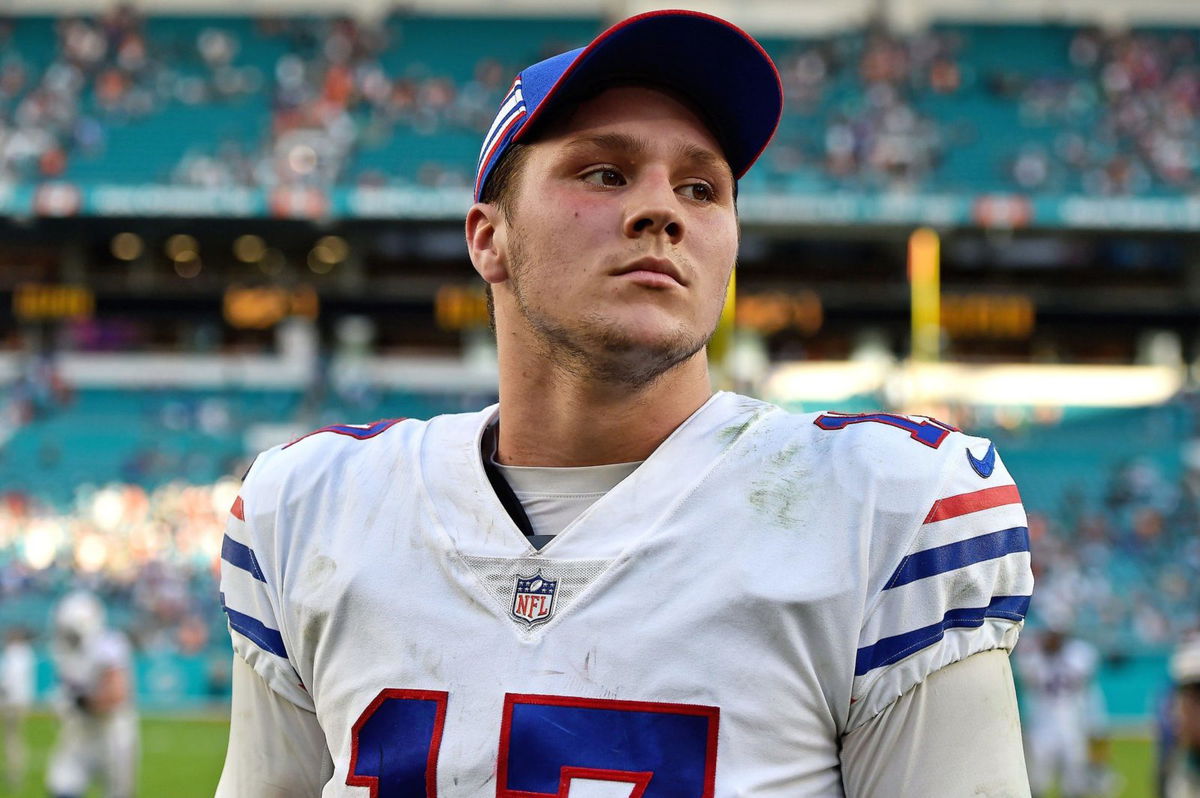 Josh Allen joined the Buffalo Bills in 2018. He was the seventh overall pick in the 2018 and impressed in his first season in the NFL. The Wyoming-graduate threw for 2,000+ yards in his rookie year. His pass completion rate was below-par at 52.8 but he did show signs of promise over the course of the season.
He built on that performance in his Sophomore year in the NFL with the Bills in 2019. Josh Allen posted 3,000+ yards with 20 TDs in 2019. His pass completion rate was at 58.1 as the Bills ended the season with 10-6 record. His impressive displays over the years earned him a spot in the NFL Top 100 list for the first time in his career.
ALSO READ – "I poured myself some tequila" – Aaron Rodgers Reveals his First Reaction to Jordan Love Draft
American sportscaster Mike Tirico heaps praise on Buffalo Bills QB Josh Allen
.@miketirico sees some Brett Favre in Josh Allen 👀 pic.twitter.com/9KwaaUB2ao

— PFF (@PFF) July 29, 2020
Popular NBC Sportscaster Mike Tirico had some words of praise reserved for the young quarterback.
"You know the whole Favre comparisons right? Like, when Josh Allen starts running away, especially his rookie year, when he started running around just aimlessly, but keeping a play alive for 8 to 12 seconds, I love that."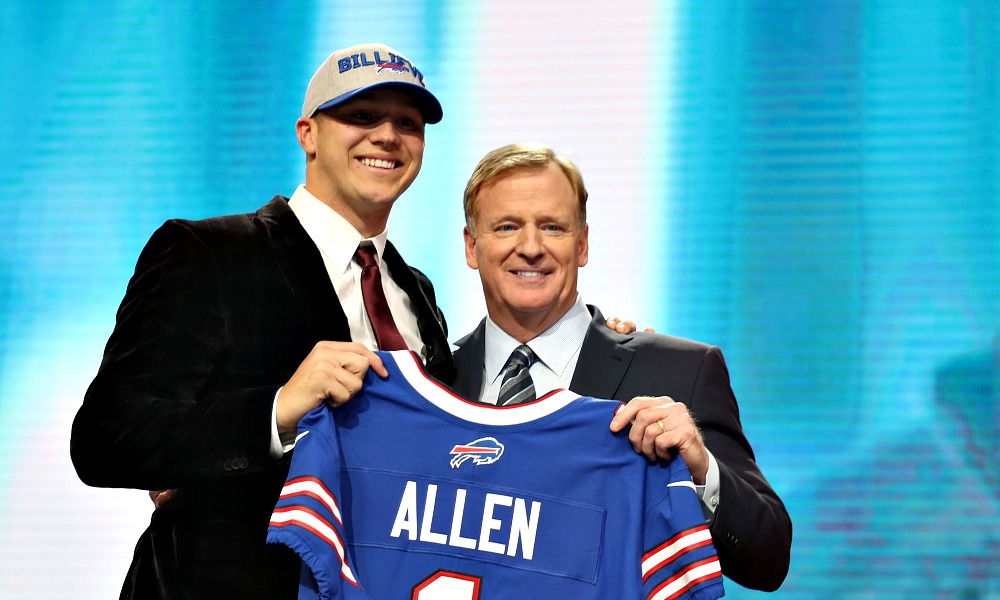 "That was some of the most enjoyable football I saw in 2018 and then getting to know him in 2019, I like that kid a lot. I hope he can harness it all together. So I think there's raw ability leadership passion. He's a great fit for Buffalo, I really hope he does well," Tirico told Pro Football Focus.
Allen became just the third player since 1975 with 25+ pass yards, 40+ rush yards, and 15+ receiving yards in a single game. Experts have heaped praise on the young quarterback with respect to his arm strength, mobility, mental toughness, and leadership skills. His scrambling ability in the pocket has earned him comparisons with the great Brett Favre. However, can he live up to those expectations in the coming seasons?
ALSO READ – San Francisco 49ers' Richard Sherman Picks the Toughest Quarterbacks He Has Played Against
SOURCE: Pro Football Focus Twitter