"PUT THEM IN COACH!!!!": NFL and MLB Fans Jubilant As Peyton Manning and Russell Wilson Pay a Visit to Downtrodden Colorado Rockies
Published 06/18/2022, 9:58 AM EDT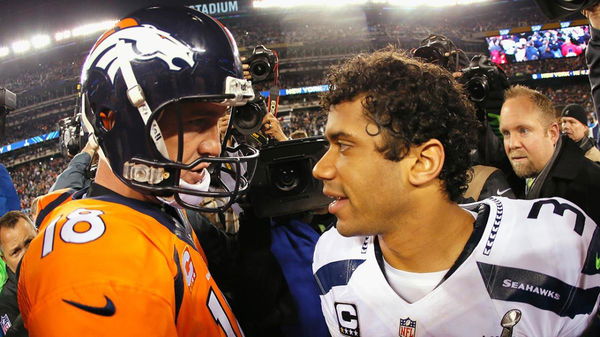 Pro Football Hall of Fame quarterback Peyton Manning and current Denver Broncos quarterback Russell Wilson had a day out. On Thursday, the legendary QB pairing of Wilson and Manning was getting some batting practice done at Coors Field, home of the Colorado Rockies. The Broncos pair were making a trip to tape a segment for Season 3 of Manning's show "Peyton's Places".
The episode will air on ESPN+ and produced by NFL Films with Manning's company Omaha Productions. Apart from their batting practice drills, they also spent some time with the Rockies players in the clubhouse.
ADVERTISEMENT
Article continues below this ad
Even Wilson could have been part of the clubhouse in 2010, as a two-sport athlete drafted by the Rockies but instead chose to play in the NFL.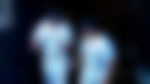 Wilson showed his dormant baseball skills while ripping homers during practice. While Manning was unable to deliver the distance, he made contact with the ball during practice. They also were taking some grounders while working on their double plays before the Rockies went head-to-head against the Cleveland Guardians.
NFL and MLB fans welcome Peyton Manning and Russell Wilson
It appears their visit was a welcome sight for the Rockies manager Bud Black, who was happy about this visit. While talking about the NFL and MLB crossover meeting, Black states, "It's fun. It just brings a little different kind of energy in the morning. And I think those two guys were having fun with it. I think all athletes enjoy the crossover."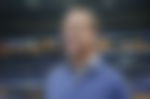 Some NFL and MLB fans on social media wanted both Manning and Wilson to stay with the team.
Few Twitter users were joking about keeping hold of the Broncos pair.
Monfort just paid the Yankees $200 Million to take them off his hands.

— CSUJAKE (@csujake) June 17, 2022
PUT THEM IN COACH!!! I guarantee they do better than the guys we have now. Hell, at least it would give us a reason to go to a game!

— Jack King (@kingwjack) June 17, 2022
Another Twitter user was calling out the poor performances from the Rockies in recent weeks.
They might actually do better then the PROFESSIONAL baseball players we currently have on staff…@Rockies

— Glenn Downer (@GlennDowner1) June 16, 2022
Apart from fans on Twitter, the fans also took to Manning's Instagram post to share their thoughts.
ADVERTISEMENT
Article continues below this ad
 

View this post on Instagram

 
One Instagram user believed that Manning was captioning the post with quotes from a Hollywood movie, 'Bull Durham'. Another Instagram user 'stephsal24' believes that Manning will be a welcome addition because of the current state of the Rockies clubhouse. Finally, an Instagram user was getting ready to buy tickets if Manning was going to play for their team.
ADVERTISEMENT
Article continues below this ad
While it was a rare intersection of two sports, Manning and Wilson never let fans feel out of place. Despite Black's belief in Wilson being a Major League caliber player, the Broncos will be looking for his leadership next season. As the 2022 NFL campaign approaches ever closer, the franchise will consider Wilson central to their plans of getting to the playoffs and going all the way.
Watch This Story: Patrick Mahomes Responds to Tyreek Hill's Comparison With Tua Tagovailoa; Names His New Podcast as the Reason