QB Carson Wentz Loses the Confidence of Indianapolis Colts GM Chris Ballard; May Lose Starting Position in 2022
Published 01/14/2022, 11:21 AM EST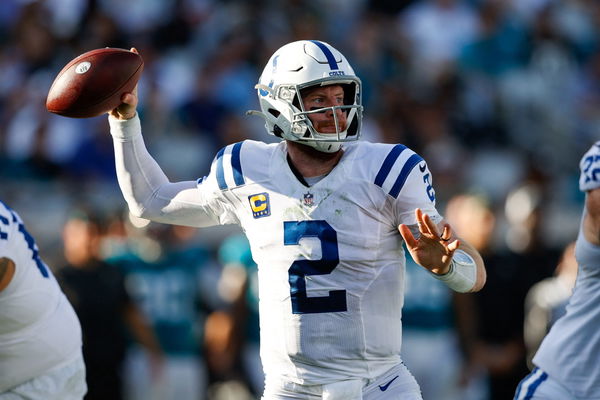 ---
---
Carson Wentz led the Indianapolis Colts to a 9-8 winning record without making the playoffs this season, is his QB1 role in danger now? During his season-ending conference, Colts' general manager Chris Ballard revealed that he is not committing to Carson Wentz for the 2022 season.
ADVERTISEMENT
Article continues below this ad
Carson suffered two significant defeats at the end of the season, depriving the Colts of a playoff season. The one that counted the most was their humiliating 26-11 loss against the lowly Jacksonville Jaguars. His stumble down the finish line gave the franchise second thoughts over the QB1 role that he holds.
ADVERTISEMENT
Article continues below this ad
Chris Ballard loses confidence in Carson Wentz
"Sitting here today, just so y'all know, I won't make a comment on who is going to be here next year and who is not going to be here next year," Ballard said. "That's not fair to any player."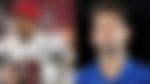 "I'd like to quit Band-Aiding it," he continued. "I'd like for Carson to be the long-term answer or find somebody who will be here for the next 10-12 years. Sometimes it doesn't work out that way. I can dream about it, wish about it, do everything I can to figure out the solution, but you do the best with what you can do at the time."
If your boyfriend

-has 0 playoff wins
-has 48 fumbles
-is 7-20 vs teams over 500
-has no heart and no desire to win
-has started 5-6 in 3 of his first 4 seasons
-has the IQ of a potato
-has less playoff passing TD's than Derrick Henry

Then you're dating Carson Wentz

— Payton (@paytonisnotroll) January 9, 2022
Ballard, although did not make it crystal clear as to who will or will not get the role. But it's pretty clear that he has lost confidence in Carson Wentz. And there lies a huge possibility that the Colts would draft a new quarterback in the upcoming season.
Ian Rapoport on how Colts would go by Wentz
Even NFL Insider Ian Rapoport in his appearance at 'The Pat McAfee Show' the day after the Jaguars and Colts season finale matchup, talked about the same.
ADVERTISEMENT
Article continues below this ad
"I could see a situation where the Colts draft a QB," said RapSheet. "They believe in Carson Wentz, but yesterday was bad." McAfee being a former Colts punter, expressed that even though Carson did great throughout the season, that last game was, in fact, messed up.
ADVERTISEMENT
Article continues below this ad
What are your thoughts? Do you think Carson should get another chance? Or drafting another QB would solve the problem for the Colts? Let us know in the comments below!
Watch Stories: NFL Top 5 League Leaders in Rushing Yards; Jonathan Taylor, Nick Chubb, and More