"Quality of Your Life Depends on Quality of Your Relationships"- Looking Back at Gisele Bündchen's Honest Admissions Amidst Reports of Extreme Turmoil With Husband Tom Brady
Published 10/05/2022, 9:30 AM EDT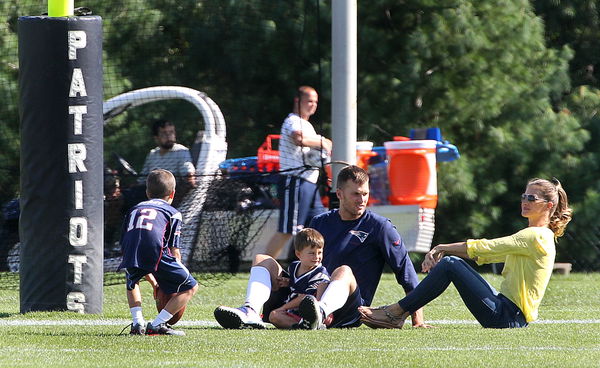 As a supermodel, Gisele Bündchen has had all the luck and luxury. However, she is going through an impending dilemma in her relationship with Tom Brady. But before the rift reports came forward, the Brazilian diva poured in her dedication toward her husband and kids. Gisele once made an honest admission about her family during a guest appearance on a show.
ADVERTISEMENT
Article continues below this ad
The Supermodel appeared guest on Jay Shetty's podcast and talked about her book, Lessons. Shetty asked about her most noteworthy achievement from a personal point of view. Gisele Bündchen acknowledged her family as the attainment and provided the reason for them being the same.
ADVERTISEMENT
Article continues below this ad
Gisele Bündchen mentioned, "I think my family, it would be the biggest achievement. I think I said in the book that the quality of your life depends on the quality of your relationships. I think the biggest achievements have been my relationships, and I think my family is the biggest because they've been the biggest teachers in so many ways because they are the closest to me."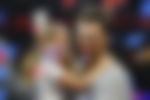 "My dear friends, who are my extended family, and I think I've learned the most from all of them. I also think that they make my life incredible because they give me support, love, and the desire to be the best for, especially my children," She added.
Bündchen continued with her interest to be the absolute best of herself. However, she acknowledged the need to build on her patience. She referred to her children as the number one priority. She then kept her entire family and the extended family that made the supermodel's life unique.
Did Hurricane Ian bring Tom Brady and Gisele Bündchen closer?
Florida is still recovering from the aftermath of Hurricane Ian. It left some big holes for the natives to fill. But for Tom Brady and Gisele Bündchen, it was like a sign of positivity. Brady and the kids evacuated to Miami amidst the hurricane scare. Even though the couple did not stay under one roof, they tried to bridge the differences.
ADVERTISEMENT
Article continues below this ad
As per The New York Daily News sources, Brady and Bündchen have met in secrecy with their kids and have used FaceTime virtually every day. They are dedicated to reuniting their family and ensuring that their marriage works. Gisele has noticed that he's been more involved in the household than ever before. 
ADVERTISEMENT
Article continues below this ad
Will the dark clouds in their life go away? It is subject to witness.
Watch This Story: Tom Brady Went to The Same High School As This Controversial MLB Hall of Famer Who Was Also A 14x All-Star