"I Love it When Players Give Me Crap"- Indianapolis Colts' GM Reveals His Admiration for the Pro Bowl Star
Published 06/12/2020, 9:52 AM EDT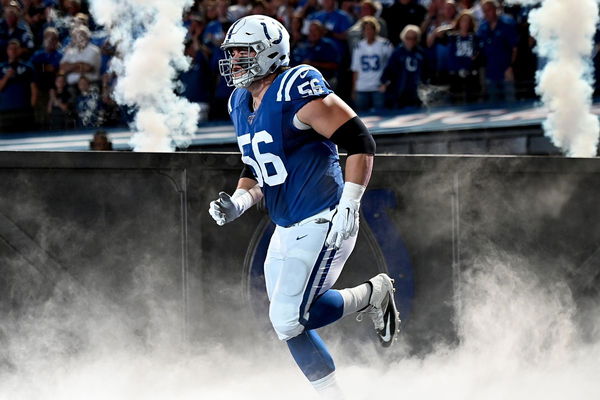 ---
---
Indianapolis Colts' General Manager Chris Ballard recently appeared on the 'Off Script' show with hosts Lance Zierlein & Eric Ladin. He talked about the various aspects of his team.
ADVERTISEMENT
Article continues below this ad
Ballard had nothing but praises for the Colts' All-Pro Offensive Guard Quenton Nelson, lauding him for his passion for the game and penchant for leadership.
He stated that Quenton is an outstanding competitor and the OG is a rather rare specimen. Colts' GM added that the OG is growing vocally and leading the team with a burning passion.
ADVERTISEMENT
Article continues below this ad
Ballard addressed that Quenton Nelson takes care of his teammates, and he always wants them to do well.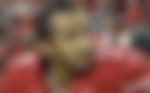 "Change will not be easy. It's going to take all of us working together to create this change. And it's not going to happen overnight."

Link to full interview ⬇️https://t.co/S27qF3MCpp

— Indianapolis Colts (@Colts) June 4, 2020
Indianapolis Colts' Offensive Guard doubles down on the team's predicament
Talking about Quenton's passion, Ballard specifically recalled about the last season, week five of the season. Colts were supposed to go head to head against the Super Bowl Champions, Kansas City Chiefs. Ballard stated that his team was riddled with injuries ahead of the game.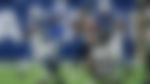 Ballard stated that Quenton was very vocal about his small team at that time. Colts' GM recalls their OG coming up to him and complaining about his squad that was looking to go up against the Chiefs.
"'What the $%@#, Ballard,' Nelson shouted. 'We're playing Chris Jones, and you've got a 230-pound defensive end. How the hell am I supposed to get better?'," exclaims Ballard as he recalls his interaction with Nelson fondly.
Quenton was worried about the Chiefs' All-Pro Defensive Tackler, Chris Jones. Ballard summed up saying that he likes it when his players come up with "crap" for him.
"We're playing Kansas City this year, this is what I love about him, and I love it when players give me crap. So we've had a bunch of injuries that week, and we've got like a small defensive end playing the three-technique on the scout team, and [Nelson] comes sprinting by me," recalls Ballard.
ADVERTISEMENT
Article continues below this ad
Lots of Colts signed on to the @playercoalition letter to Congress backing a bill to end qualified immunity for law enforcement. Among them: Frank Reich, Darius Leonard, Quenton Nelson, DeForest Buckner, Jack Doyle and Jacoby Brissett. https://t.co/lGms0OTwaX

— Stephen Holder (@HolderStephen) June 10, 2020
Ballard recalls a conversation with Quenton when the OG made it to the Pro Bowl. Ballard stated that he congratulated Quenton on his achievement.
ADVERTISEMENT
Article continues below this ad
Colts' OG responded to Ballard's wishes by inquiring about two teammates, Ryan Kelly and Anthony Castonzo. Colt's OG asked whether his teammates made the cut or not.
Ballard explains that the OG tends to look out for his teammates ahead of himself, a quality that many find endearing. Nelson is currently 24-years-old and has a long way to go in the American football circuit.