Raiders LB Will Compton Hilariously Reacts to JuJu Smith-Schuster's TikTok Donning a Kansas City Chiefs Jersey
Published 03/25/2022, 4:30 PM EDT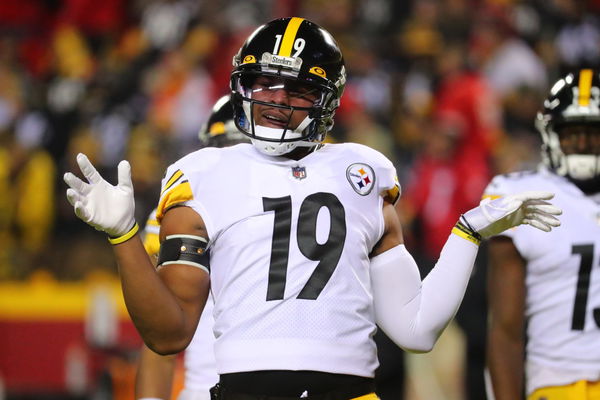 NFL franchise Las Vegas Raiders linebacker Will Compton seems to be one of the contrarians to Chiefs wide receiver JuJu Smith-Schuster and his Tik Tok creations. Apart from being one of the most talented pass catchers on the Chiefs roster, Smith-Schuster has garnered a huge digital presence. With nearly 3 million followers on Tik Tok, the video-focused social networking service, he finally dropped his first short video clip online.
While some of his new Chiefs fans have been clamoring for his Tik Tok video since joining, he has heard them. On Thursday, Smith-Schuster posted a video clip announcing his Chiefs debut on TikTok, dancing while donning his new No. 9 jersey.
ADVERTISEMENT
Article continues below this ad
It appears Compton wasn't pleased with his new video and his two-word response of 'Oh No..' is something a section of Chiefs fans might resonate with.
While the arrival of Smith-Schuster in Kansas City means he will be coming up against Compton at least twice a year. Both the Chiefs and Raiders have been bitter divisional rivals for many years, and the duel between Smith-Schuster and Compton will be fireworks. Both teams have strengthened their lineups this offseason and will be much closer in terms of quality.
What are the expectations from JuJu Smith-Schuster in Kansas City Chiefs?
The former Pittsburgh Steelers wideout did agree to a 1-year, $10.75 million deal with the Chiefs as an invaluable acquisition for the team. The new signing provides another weapon on offense for quarterback Patrick Mahomes to go alongside Pro Bowl TE Travis Kelce. For five seasons with the Steelers, Smith-Schuster ended up recording 3,855 yards and 26 touchdowns on 323 catches.
ADVERTISEMENT
Article continues below this ad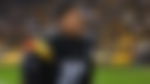 The AFC West division will be one of the most exciting divisions during the 2022 NFL season. The Chiefs do possess a roster capable of making big splashes once again. The Chiefs head coach Andy Reid and QB Patrick Mahomes will be leading a franchise that has won 50 games in the past four seasons.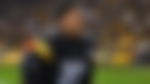 ADVERTISEMENT
Article continues below this ad
A franchise that will be looking for any boost, Smith-Schuster might be the man who can be a valuable outlet for Mahomes.
Watch This Story: Colin Kaepernick Has 'At Least' Five NFL Teams Interested In Signing With Him