Rams OT Andrew Whitworth Beats Tyrann Mathieu, Dak Prescott, Mike Evans and More to Clinch Walter Payton Man of the Year Award 2021
Published 02/11/2022, 4:38 AM EST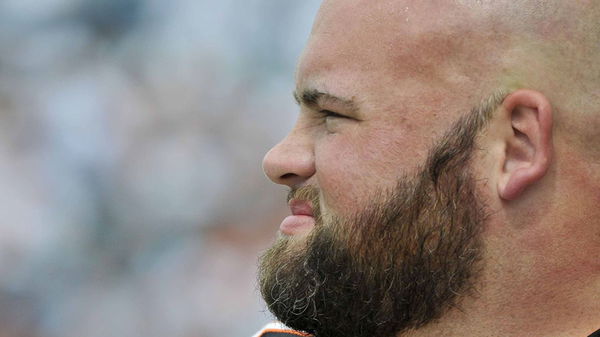 Andrew Whitworth, the offensive tackle for the Los Angeles Rams, received the Walter Payton NFL Man of the Year award at the NFL Honors event in Los Angeles. The Payton award recognizes a player's humanitarian work off-field, as well as his outstanding performance on-field. Whit's current team will compete against his former team, the Cincinnati Bengals, for the Super Bowl LVI title on Sunday.
The NFL nominated 32 candidates from each NFL team for the Walter Payton Award. The Rams nominated Whitworth for this award, who won the award this year. He received a donation of $250,000 that he can donate to any charitable organization. Each of the other 31 finalists received $50,000, which they can contribute to any charity of their choice. Whitworth edged out Dak Prescott, Mike Evans, and other great contenders to earn this prestigious honor.
ADVERTISEMENT
Article continues below this ad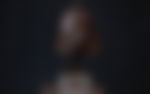 Whitworth said in the acceptance speech, "This award, though, has been about players who are great on the football field but live with their hearts off it……… I'm humbled. I'm honored to stand up here and represent the outstanding class of 2021 nominees and all of the previous winners." He added, "I'm here to tell you we have more work to do. Social media has been great for bringing awareness to all our causes……… The people who come to see us play…….. It's why we have a field to play on. We are financially supported and provided the opportunity to play a kids' game, because of the support we receive from communities across the county and across the world."
ADVERTISEMENT
Article continues below this ad
Big Whit 77 Foundation of Andrew Whitworth
Los Angeles Rams offensive tackle Andrew Whitworth and his wife founded the Big Whit 77 Foundation in 2008. Team Whitworth believes that we all have a responsibility to each other and the next generation. The foundation encourages others to find their way, not just for themselves, but for future generations. Andrew's Foundation provides programs that foster diversity and inclusion through education, awareness, teamwork, and teamwork skills. His goal is to leave behind a life that was well lived with an impact on those around him.
ADVERTISEMENT
Article continues below this ad
Whitworth received this award because of his goodwill and exemplary behavior both on and off the field. In this context, we can hope that he will continue to do good for the community in the future, as he has in the past.
Watch This Story: Tottenham Hotspur Considering an Audacious Bid to Host Super Bowl 2026