Rams Star Tackle Andrew Whitworth Hints at Running It Back, Quotes Hockey Legend Wayne Gretzky: "There's Only One Thing Better Than Winning One, and That's Winning Two"
Published 02/26/2022, 12:36 PM EST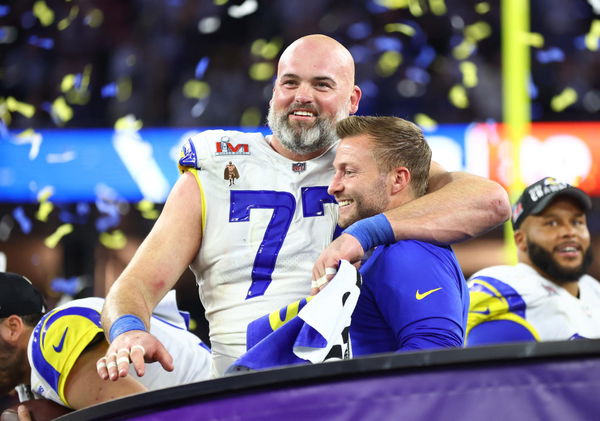 The Los Angeles Rams tackle Andrew Whitworth concluded his 16th career season in the league with a Super Bowl win. And now that he has claimed the ultimate honor, he hopes to retire, leaving behind a season worth admiring. However, an unlikely hero saves the day for many Rams fans as he has prompted the 40-year-old to have second thoughts to run it back again. 
That unlikely hero is the NHL legend, Wayne Gretzky, who lives near Whit. Whitworth, after winning his first Super Bowl by defeating his former team Cincinnati Bengals had a conversation with the hockey icon. Gretzky tried to convince the veteran tackle with a powerful quote that might have worked its magic.
ADVERTISEMENT
Article continues below this ad
Andrew Whitworth quotes Wayne Gretzky's advice
"I'll never forget after we won the game, 'The Great One' Wayne Gretzky called me, cause I live out here near him in Sherwood [California]," Whitworth said during his appearance in the NFL Total Access. "He was like, 'Hey Whit, there's only one thing better than winning one, and that's winning two.' And I said, 'You know what, I can't argue with you.' It's gonna be tough. One way or another, it's gonna be a tough decision."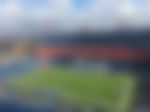 The four-time Pro Bowler is now having second thoughts in his opinion. He might surprise many fans by returning to the gridiron for the last dance. However, the Rams still have to convince many other players to recreate the same season twice. Aaron Donald has already voiced his opinion on running it back if McVay puts together the same squad for the 2022 season. 
ADVERTISEMENT
Article continues below this ad
Should Whitworth return?
It looks like one of the most likely scenarios, but can it play out to the same outcome? The Tampa Bay Buccaneers did the same. They also had a pretty good start, but a depleting squad ravaged their hopes for another Super Bowl. And in the end, they succumbed to the Rams after a hard-fought battle in the Divisional Round. 
ADVERTISEMENT
Article continues below this ad
However, can it be the best situation for Whitworth to call it a career and walk into the sunset? Or should he run it back again, considering his successful campaign with the given team?
Watch This Story: Kyler Murray and Arizona Cardinals Resolve Their Conflict; QB Expected to Stay in 2022