Rams Super Bowl-Winning Safety Eric Weddle To Teach High School Football After Going Back Into Retirement
Published 02/20/2022, 1:56 PM EST

Follow Us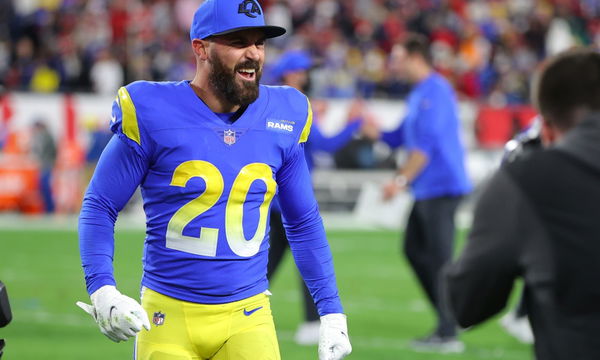 LA Rams Safety Eric Weddle separated himself from the NFL after the 2019 season. However, he re-entered the sport to help his ex-team; who has been sustaining some injuries during the season. The athlete served the team during their playoffs and successfully engraved a Super Bowl ring in his name after knocking out the Cincinnati Bengals. However, he tore his pec during the game, which led to the disclosure of his re-retirement.
After the successful triumph in the playoffs by 23-20, Weddle moves back towards his family life. Fans predicted this might happen, as he was pretty thumped up during his last game. However, the former athlete is now pursuing a transitional endeavor.
ADVERTISEMENT
Article continues below this ad
'Coach' Eric Weddle
The 1-time Super Bowl champion Eric Weddle will take on a unique challenge as he picks up a new position as the Head Coach of a high-school football team. NFL Insider Ian Rapoport posted a screenshot of a Facebook post originally uploaded by the Rancho Bernardo High School Football page; reporting that Weddle is heading towards his 'second career.'
The post stated, "At the end of the 2022 season [Tristan McCoy] will be handing the reins to Super Bowl Champ Eric Weddle, who will take over as head of the program." McCoy will stay alongside Weddle in the staff, supporting the new mentor.
ADVERTISEMENT
Article continues below this ad
Eric Weddle made his NFL career debut alongside the San-Diego (now LA) Chargers, being the second-round draft pick in the 2007 draft. He put in nine seasons with the franchise before siding with the Baltimore Ravens for three seasons. After joining the LA Rams in 2019, he announced his initial retirement. He rejoined the Rams as they fell in the crunch of safety athletes for the season.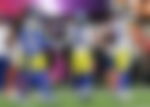 This looks like an appropriate task for the former safety athlete. He is a 13-year-old veteran and a six-time Pro Bowler; Weddle can utterly apply his NFL wisdom and leadership techniques to develop the young Broncos athletes.
ADVERTISEMENT
Article continues below this ad
Watch This Story: The Pro Football Hall of Fame, Class of 2022