Randy Moss Talks About the Events That Led to His Infamous Mooning Celebration
Published 03/21/2021, 12:30 PM EDT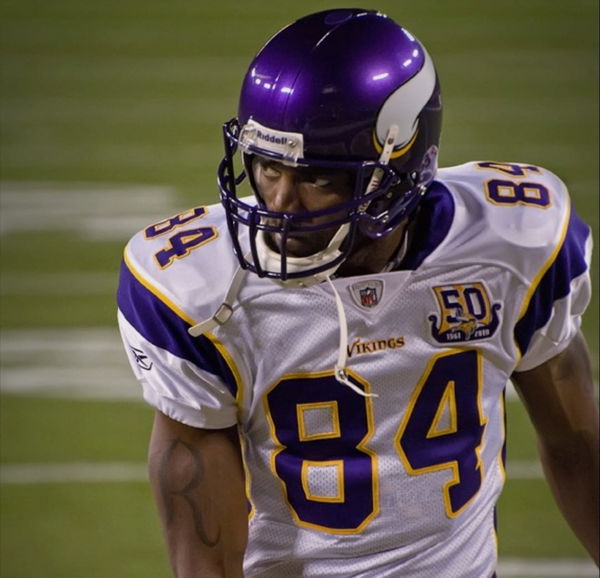 ---
---
Randy Moss will fondly be remembered as one of the greatest wide receivers to have played in the NFL. Inducted as a Hall of Famer in 2018, Moss played the majority of his NFL career as a Minnesota Vikings player before becoming a bit of a journeyman.
ADVERTISEMENT
Article continues below this ad
Moss is remembered for his incredible athleticism and route running abilities. In fact, he was so good that fans and commentators around the globe adopted the term 'You just got Mossed' to describe a jaw-dropping catch.
But apart from his greatness on the field, there's another incident that comes to mind when one hears the WRs name. The infamous mooning incident of 2004.
ADVERTISEMENT
Article continues below this ad
Randy Moss breaks down the events leading to the incident
Looking to take on the Green Bay Packers at Lambeau Field for a playoff game, the Minnesota Vikings and especially Moss had some beef heading into the game.
The Packers had done the double over the division rivals that season. Moss, unfortunately, missed out on both games with a hamstring injury. Although he missed the game, opposition fans were ready to give him an earful about his absence.
And in a recent video uploaded on Twitter by former Vikings QB Tommy Kramer, Moss talked about the events that inspired him to mock-moon the Packers fans.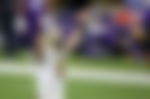 "There was a lot of animosity up to that point, given that they were up 0-2 (against us) that season. So then I said, 'You know what? I get to play this game," said Moss.
As pumped as he was about starting the game, Moss got extra motivation thanks to a few Packers fans.
"So as we go into Lambeau before they put the new locker rooms, there were probably about 10 guys sitting over there with their pants down," he added.
ADVERTISEMENT
Article continues below this ad
Thus, after scoring the game-winning touchdown, Moss felt that there was only one thing left to do.
"So if you remember my touchdown, it put the game away. So one of my wide receivers came over to give me some love, but I pushed him off. I pushed him off, and I said, 'I need this moment, I need this moment."
ADVERTISEMENT
Article continues below this ad
And thus followed the infamous celebration. Moss has given fans a lot to remember him by. But what's your favorite Randy Moss moment in the NFL?