Rapper Post Malone Has a Tattoo of Patrick Mahomes' Signature on His Body; Here's Why
Published 05/28/2022, 5:13 PM EDT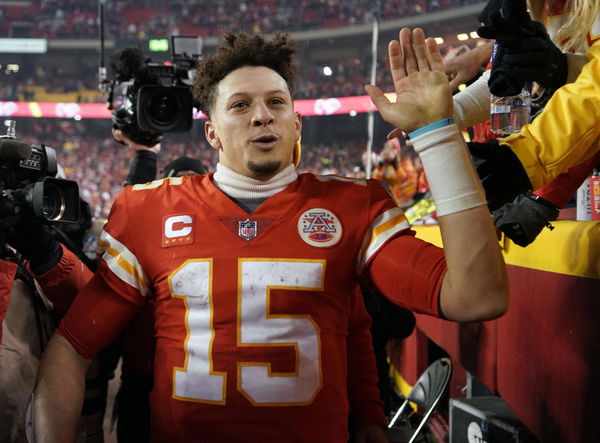 Patrick Mahomes led the Kansas City Chiefs to a Super Bowl triumph in 2020. This was a massive moment for the franchise and Mahomes. In his second season as the starting quarterback of the Chiefs, he led them to the pinnacle of the sport.
After winning the Super Bowl, Mahomes and his teammates attended a Post Malone concert. Travis Kelce joined Mahomes backstage and played many games of beer pong with Post Malone himself. Unsurprisingly, Mahomes and Kelce defeated Post Malone multiple times, and the rapper was frustrated.
ADVERTISEMENT
Article continues below this ad
The frustration was so high that Post Malone, told one of his tattoo artists to draw the signature of Mahomes and Kelce on his body. Mahomes was shocked by Malone's decision and said, "He has a tattoo artist literally in the room. I'm like, 'Dude, you do not actually have to get a tattoo of our autographs.'"

Post Malone himself is very popular worldwide. He having a tattoo of Mahomes and Travis Kelce's signature is undoubtedly very special and unique. Patrick Mahomes will certainly remember it for the rest of his life.
Patrick Mahomes and the Chiefs were made for each other
Not many people knew about the greatness of Patrick Mahomes when he entered the league. The Chiefs selected him with the 10th overall pick in the 2017 NFL Draft from Texas Tech. He was a backup to Alan Smith in his first season in the NFL. He became the starting quarterback for the Chiefs in his second season.
ADVERTISEMENT
Article continues below this ad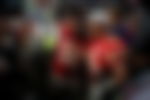 Since he became the starting quarterback of the Chiefs, he has set the league on fire. In his first four seasons in the league as the starting QB of the Chiefs, he has taken them to four straight AFC Championship Games. Moreover, he has had two Super Bowl appearances as well. As mentioned above he led the Chiefs to a Super Bowl in 2020.
The trio of Tyreek Hill, Travis Kelce, and Patrick Mahomes became one of the best-attacking trios in the history of the game. They had terrorized the opposition's defenses for the past four years.
ADVERTISEMENT
Article continues below this ad
Now a new era awaits in KC, and Mahomes will be ready for it. He is still very young in his career, and he is definitely on track to be an all-timer in this game.
Watch This Story: Colin Kaepernick Saga To Reach Finale as this NFL Franchise Calls Him in For Work Out
Edited By: Deepika Bhaduri