RARE PHOTO: Colin Kaepernick Showing His Love For The Green Bay Packers While Doning This Iconic QB's Jersey
Published 06/18/2022, 3:57 PM EDT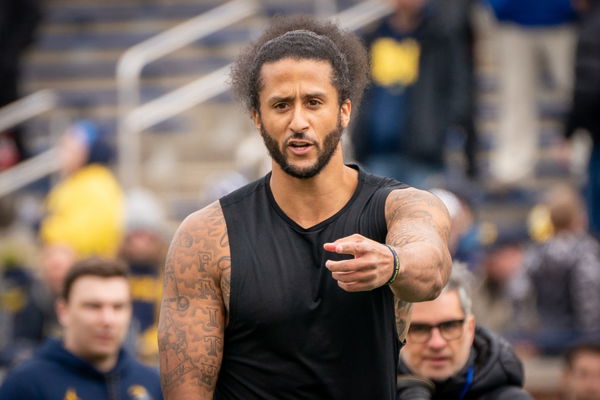 Former San Francisco 49ers quarterback Colin Kaepernick was an avid follower of the game and had like many fans a franchise he supported. While he eventually would make a name for himself as the Niners QB, it wasn't the team he followed growing up. Kaepernick is a self-professed Green Bay Packers fan and a fan of the franchise's legendary QB, and it was confirmed in 2014.
The rumors about his childhood admiration for the Packers franchise went public after an early photo of a young Kaepernick outside the Lambeau Field. He was wearing a Green Bay Packers jersey with No.4 on it, which was the kit number of legendary franchise QB Brett Favre. The photo of Kaepernick with his cousin was given away by his own family to the San Jose Mercury News.
ADVERTISEMENT
Article continues below this ad
The timing of the release of the photograph was poor because the former Super Bowl finalist was due to make an appearance at Lambeau Field. As a Packers fan growing up, Kaepernick had a chance to knock out Aaron Rodgers and the Packers in the Wild Card round game.
Was Colin Kaepernick ever close to joining the Green Bay Packers?
The 2017 NFL season was grim for the Green Bay Packers franchise after star QB Aaron Rodgers went down with a broken collarbone. It also meant the end for the Super Bowl hopes and dreams of the entire state of Wisconsin. But desperation was weighing heavy on the fans as they were assessing their options for an ideal replacement.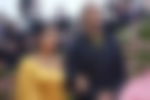 ADVERTISEMENT
Article continues below this ad
One of the fans began a change.org petition demanding the return of Wisconsin's very own QB Colin Kaepernick. But the former Niners QB in 2017 was away from the game for nearly a year, following his issues with the league.
The additional information about his love for the franchise growing up only further made fans believe in his abilities.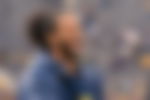 However, the petition seemed to have begun and died with the fans. Both the Packers' front office and head coach Mike McCarthy were sticking with then-backup QB Brett Hundley. While Kaepernick will go on to continue his spell on the sidelines in 2017, 5 years later, things are looking up for him. With a potential return on the cards, his 6-year hiatus from the league might be finally ending.
ADVERTISEMENT
Article continues below this ad
Watch This Story: Patrick Mahomes Responds to Tyreek Hill's Comparison With Tua Tagovailoa; Names His New Podcast as the Reason