Baltimore Ravens Losing RBs Coach- How Does This Affect them Next Season
Published 02/21/2021, 12:44 PM EST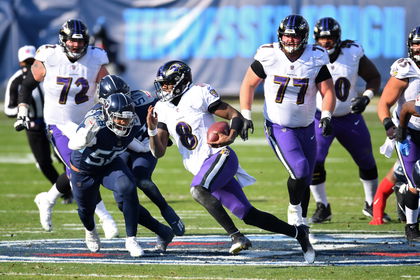 ---
---
The Baltimore Ravens have to find a new RBs coach. Current Baltimore Ravens running back coach Matt Weiss is leaving to join the Michigan Wolverines coaching staff. Weiss will be the new quarterback coach for the college team.
ADVERTISEMENT
Article continues below this ad
This comes as a big blow for the Baltimore Ravens, who are losing a key contributor to their incredible offense from the last season.
Another #Ravens-to-#Michigan coaching move: Baltimore RBs coach Matt Weiss is leaving to become the Wolverines QBs coach, source said. Weiss has led the NFL's No. 1 rushing attack under John Harbaugh, now will coach QBs under Jim Harbaugh. The two were together at Stanford.

— Ian Rapoport (@RapSheet) February 21, 2021
ADVERTISEMENT
Article continues below this ad
Under Weiss last season, Baltimore had the best rushing offense in the entire NFL. They led the league in rushing yards with 3071. They had more almost 400 yards more than second-placed Tennessee Titans.
Baltimore's rushing offense was on another level compared to the rest of the NFL.
The loss of Weiss will be a significant drawback for the Baltimore Ravens coaching staff. They must now look for an adequate replacement ahead of the new season.
Franchise quarterback Lamar Jackson is likely to have a great degree of influence over the replacement of Weiss. However, the replacement process will take some time given the quality of the coach that they've lost.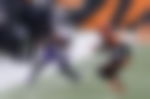 Baltimore Ravens must reload
The Baltimore Ravens will be looking to make several moves during the off-season. Given their disappointing loss in the Playoffs, the Ravens will be hoping to find several key options to help improve their roster.
Currently, they need to make several defensive acquisitions as the team currently ranks outside the Top-10 of the league as far as defense is concerned.
Furthermore, the franchise will have to make significant changes on the offensive end. While the team was the number one rushing offense in the NFL, they ranked outside the NFL in passing yards and passing touchdowns.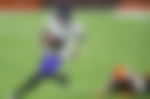 Lamar Jackson is clearly struggling to find significant passing options within the current offensive roster, and some new blood could help the team.
ADVERTISEMENT
Article continues below this ad
Can the Baltimore Ravens continue to be a great rushing team without Matt Weiss? The most important step is to find a suitable yet experienced replacement.
Given the state of the NFL currently, franchises will be reluctant to lose out on their current coaching staff. However, the Ravens will be pursuing another RB coach with a great deal of enthusiasm.
ADVERTISEMENT
Article continues below this ad