Red Light, Green Light: Netflix's Squid Games Makes It To The NFL Courtesy Of Buffalo Bills
Published 10/07/2021, 12:41 PM EDT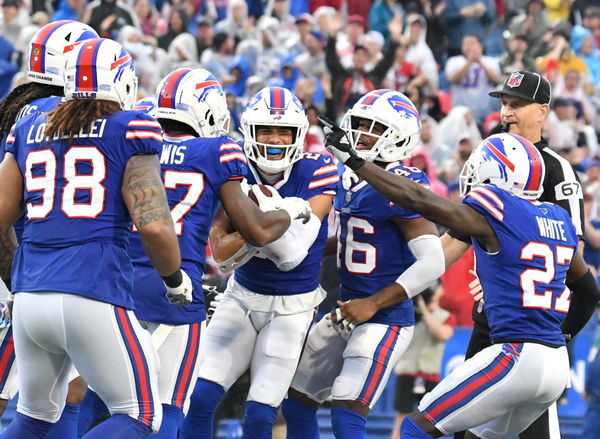 ---
---
Buffalo Bills are quite impressive this season with a three-game winning streak with two exceptional defensive displays. The Bills really embarrassed the Dolphins and the Texans by not letting them score even a single point throughout the game.
ADVERTISEMENT
Article continues below this ad
The Bills, with their extraordinary defensive displays, have been able to pull off their previous three matches. They could arguably be the best team or the best defensive team in the NFL this season.
ADVERTISEMENT
Article continues below this ad
Squid Games fever has taken over the Buffalo Bills
However, the Bills during their game against the Houston Texans started to play around as they took an enormous lead over their opponents. And during their break in the game, quarterback Josh Allen and wide receiver Stefon Diggs took a dip into the Squid Games fever that the world is currently under the weather for.
Josh Allen and Stefon Diggs played 'Red Light, Green Light' as the quarterback stood in the midfield acting as the ferocious doll and Stefon Diggs tiptoed his way towards him. But evidently, Allen caught him way before Diggs reached the finish line, as Allen was seen signaling a gunshot once he caught Diggs moving.
A wondrous save by the Bills
The Bills have been enjoying their games ever since their first match, where they faced an unfortunate loss against the Steelers. The Roethlisberger-led Steelers stole a 16-23 win against the Bills after trailing to them for the first three quarters of the match.
ADVERTISEMENT
Article continues below this ad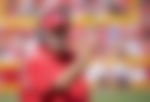 However, after the first week, both the teams took a totally different route. The Bills went on to win three consecutive matches while Steelers went on to lose three consecutive matches. Although the credit goes to the marvelous display by the Bills' defense.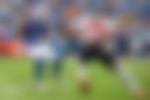 The Bills will meet the Chiefs in their week 5 matchup and with Patrick Mahomes on the opposite side, it will be quite a challenge for the Bills defense to deal with. However, it would be exciting to watch them play another game from the Squid Games during their match against the Chiefs.
ADVERTISEMENT
Article continues below this ad