'Refuse To Let Them Sleep on Me' – Cam Newton Ready To Take on 2021 NFL Season
Published 03/13/2021, 11:46 AM EST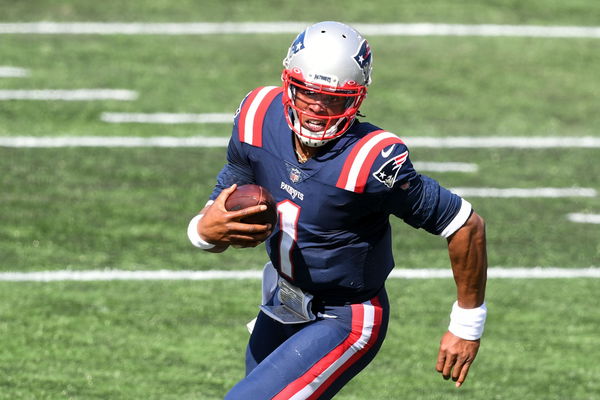 ---
---
The New England Patriots had a season to forget in 2020. Going by their standards, failing to make the Playoffs is a big blow. And many feel that their dismal form was down to the performances of quarterback Cam Newton.
ADVERTISEMENT
Article continues below this ad
The Patriots organization clearly doesn't feel this way. With the franchise recently announcing the re-signing of the quarterback to a 1-year deal, Cam Newton will be back with the Pats for 2021.
The reports suggesting that the Patriots could draft or trade a quarterback for next season were put to bed with the new contract worth up to $13.6 million. And it looks like Newton is willing to waste no time to make the most of this second chance.
ADVERTISEMENT
Article continues below this ad
Cam Newton, fired up for 2021
The 2020 season was a difficult one for Cam Newton as well. The former league MVP, who averaged over 20 touchdowns a season with the Carolina Panthers, could only manage 8 in his first season with the Patriots.
Add to that, Cam Newton threw more interceptions last season than touchdowns. With 10 interceptions, Newton looked like a shadow of his former self and was even benched a couple of times in the season to let the backups take over.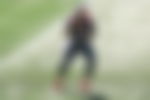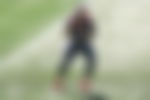 But 2021 is the year Newton believes he'll shine again with the New England Patriots. In what will be his second season with the franchise, Newton hopes to prove his doubters wrong.
The quarterback posted a hype video on Instagram, making his goals for the season very clear. "I refuse to let them, but I refuse to let them slip or sleep on me in 2021 — 2021′s savage," Newton said in the video.
ADVERTISEMENT
Article continues below this ad
In the caption for the video, Newton has some more similar messages. "Run it back," and "Shine through shade" and were included in the caption as hashtags.
With the Patriots putting their faith in Newton yet again, do you feel the New England Patriots can make the Playoffs in 2021?
ADVERTISEMENT
Article continues below this ad