"Relationships Help Us Grow": Tom Brady's Ex-Wife Gisele Bündchen Once Explained Why There Should Be No Regrets After Divorce
Published 03/19/2023, 10:53 AM EDT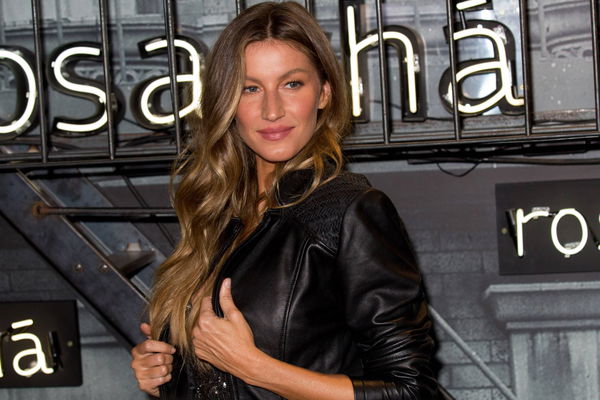 Former Brazilian supermodel Gisele Bündchen shocked fans everywhere when she bounced back from her divorce from Tom Brady incredibly quickly, even staging an extravagant comeback into the fashion world she once ruled. And the Brazilian bombshell already shared her recovery secret.
For fans who read Bündchen's 2018 autobiography, 'Lesson: My Path To A Meaningful Life', the former ramp-walk icon's return to the limelight is no surprise after she described the lessons she learned on her way to the top, right from her teenage days.
Gisele beat tough times last year and came out the winner
ADVERTISEMENT
Article continues below this ad
2022 was a rough year for 42-year-old Gisele Bündchen. The problems started in the Brady household after Tampa Bay Buccaneers quarterback Tom Brady came out of his retirement last year. And Gisele was done taking the back seat to her husband's NFL ambitions and being the mother at home.
The couple divorced in October last year. However, Gisele was doing Louis Vuitton collaborations within a month. And the rest followed soon after, with Bündchen shooting for Chanel and Versace.
This year, single Gisele also returned to her native land of Brazil to attend the Rio Carnival and she brought back her own look from 2004. Handling two kids and her fashion career, besides attending to her own needs, health and fitness-wise; how did Gisele do it all after her divorce? Well, she learned the tricks a long time ago.
Gisele Bündchen had the perfect solution for having no regrets
"…When I think back to a time in my early twenties, I remember that I felt so helpless that I questioned whether I wanted to live," she wrote in her book. The road to stardom was paved with thorns, and Gisele had to meander her way through many of them. Like the time she went topless for Alexander McQueen in her first international show in London. Yes, it changed her life, but she was still a stranger to that world. But she battled through it.
ADVERTISEMENT
Article continues below this ad
The decision to end a 13-year marriage with her former New England Patriots QB husband couldn't have been an easy one to take. However, it was one she had to take.
"I've had circumstances in my life that weren't going well. Sometimes an event or a situation occurred that simply was unacceptable. A conflict or a confrontation- and then I had no choice but to change. Our relationships help us grow because they mirror the best and worst of ourselves. When I reflect on my life, I can clearly see that times that I've learned the most and made the most positive changes have also been the most difficult times," Bündchen describes in her book.
ADVERTISEMENT
Article continues below this ad
WATCH THIS STORY: Surprising twist in Gisele Bundchen's love life involves NFL GOAT Tom Brady connection
Gisele will surely be diving into more collaborative fashion work with her newly attained free time. All thanks to Brady keeping the kids busy after his second and final retirement this February.
Edited By: Gideon Mathson