REPORTS: Green Bay Packers Yet to Restructure Contract of Aaron Rodgers
Published 03/23/2021, 3:06 PM EDT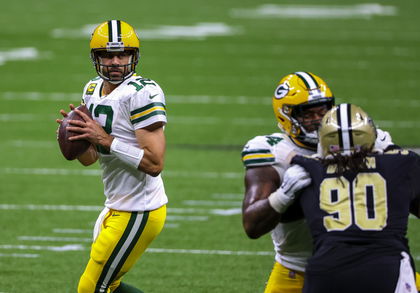 ---
---
Heading into the new season, the Green Bay Packers definitely need some reinforcements in free agency. Led by MVP Aaron Rodgers, the side is no pushover. But then again, they could clearly upgrade certain areas of the field. 
ADVERTISEMENT
Article continues below this ad
But doing that is not as easy as it sounds. Especially given the tight salary cap issued by the league for the 2021 season. With the league setting the player salary cap at $182.5 million, the Packers find themselves in a bit of a cap crunch. 
With a little under $3 million of the cap limit, the Packers would do themselves a world of good by incorporating some of the tricks used by other franchises to free up some cap space.
ADVERTISEMENT
Article continues below this ad
The most common trick in the book to save up some on some cap space involves restructuring contracts. This allows franchises to better distribute a player's cap hit over the years. 
And according to rumors, that was something that the Green Bay Packers were looking to do with the contract of their player with the highest cap hit for 2021, Aaron Rodgers. 
But according to a new report, the Packers are yet to make any alterations to Rodgers' contract.
Contract remains the same for Aaron Rodgers
According to a new report by ESPN, Green Bay have not made any changes to Aaron Rodgers' existing contract. In fact, they paid the quarterback the $6.8 million he was due as roster bonus. 
Converting this to a signing bonus would've freed up close to $5 million for the franchise. But the source said that the franchise opted not to go down that path.  
"It vested Friday like it was scheduled to," the source said, referring to the roster bonus.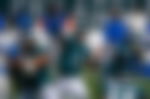 This, of course, means that the cap hit for Rodgers for the upcoming seasons will not be impacted. The QB still has 3 years left on his contract. Whether he plays out that term with the franchise or not is something that remains unknown. 
ADVERTISEMENT
Article continues below this ad
The QB speculated about his future with the franchise after their loss in the NFC title game last season. Only to backtrack and say that no one's future is secure in the league. 
Given how the Packers are handling the contract situation of Aaron Rodgers, do you think he'll see his playing career through to the end as a Packer?
ADVERTISEMENT
Article continues below this ad
ALSO READ- 49ers Star Trent Williams Reveals How He Almost Joined Kansas City Chiefs