REPORT: Jalen Hurts Not Unanimous Starting Quarterback in Eagles' Locker Room
Published 03/08/2021, 1:27 PM EST
---
---
Jalen Hurts' tenure at the Philadelphia Eagles has been very tenuous. Hurts was the second-choice quarterback for much of last season.
ADVERTISEMENT
Article continues below this ad
However, after first-choice quarterback Carson Wentz endured a poor run of form, the then-Head Coach Doug Pederson put Hurts in his place, and it yielded fairly positive results. Despite Wentz's departure, Hurts is still not the first choice.
NFL analyst Chris Mortensen reported earlier today that Jalen Hurts still doesn't have the full support of the Eagles. It appears as though despite the departure of Carson Wentz, the Eagles' locker room still doesn't see Hurts as the undisputed #1 starting quarterback. What this means for his future remains to be seen. But the franchise wants to see him successful.
ADVERTISEMENT
Article continues below this ad
I would not report the Eagles have internal unanimity on Hurts as QB1 but sources say the boss, Jeffrey Lurie, has instructed his group to prioritize making Hurts successful in 2021 as opposed to creating a true competition.

— Chris Mortensen (@mortreport) March 8, 2021
The Philadelphia Eagles are a team in transition at the moment. Just 3 years after leading the team to the Super Bowl, Doug Pederson was let go as the head coach of the team.
The Eagles then went on to trade Carson Wentz, after weeks of speculation, to the Indianapolis Colts. This leaves the door open for Jalen Hurts, but the destination of that door is unsure.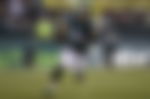 Where is Jalen Hurts headed?
The departure of Wentz, it would appear, makes Hurts the starting quarterback for the team. However, the person who exhibited the most amount of faith in Hurts was Doug Pederson.
It was Pederson who made the bold decision to make Jalen Hurts the starting quarterback over the established and proven Carson Wentz, even though his performances were not worthy of a starting spot.
Jalen Hurts will be looking to get clarity over his future soon. There is a major demand in the NFL right now for starting quarterbacks.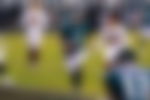 This demand, coupled with his poor season, led to Carson Wentz leaving the Eagles as part of a trade. But if Hurts is not the undisputed starter, he would at least like to go to a team where his role will be properly defined.
ADVERTISEMENT
Article continues below this ad
Where will Jalen Hurts begin the season next year? The Eagles have yet to make a solid decision about his future, despite them having a lot of faith and confidence in his potential.
But will they look to bring in a more experienced quarterback to help Hurts' progress? All of this remains to be seen.
ADVERTISEMENT
Article continues below this ad