REPORTS: Cleveland Browns Continue Looking For Quarterbacks Despite Faith In Baker Mayfield
Published 02/28/2022, 9:30 AM EST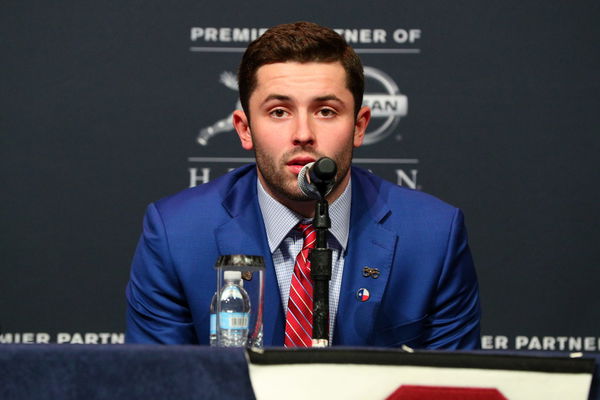 Baker Mayfield is expected to begin the 2022 NFL season as the Cleveland Browns' starting quarterback. Nonetheless, according to sources, the team has not ruled out the possibility of looking for another quarterback this offseason.
ADVERTISEMENT
Article continues below this ad
The Browns Insider Mary Kay Cabot reported that the team will travel to the NFL Combine this week in Indianapolis. Additionally, the team will examine several college talents and potential draft picks. Browns will also look for veteran options and prepare for the trade and free agency markets.
ADVERTISEMENT
Article continues below this ad
Cabot noted that the Browns will retain Mayfield and his favorite target, wide receiver Jarvis Landry. Mayfield and Landy are both recovering from injuries and looking forward to the 2022 season.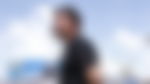 It is therefore going to be a pivotal year for both of them in regard to their future in Cleveland. Regardless, Cabot's report also stated that the Browns will remain on the prowl for a quarterback even with Mayfield on their roster.
Baker Mayfield still interests the Browns
Cabot's reports indicate that the Browns will start the 2022 NFL season with Mayfield as their primary quarterback. The Cleveland Browns drafted him in as the first-overall pick in the 2018 NFL draft. In his debut season, Mayfield set the record for the most passing yards by a rookie quarterback.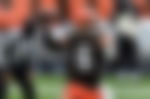 However, he had an unsatisfactory 2019 season but bounced back in the 2020 season. Furthermore, he led the Browns to their first playoff appearance since 2002 in his third season.
Additionally, in the 2020 regular season, Mayfield recorded 3,563 passing yards, 26 touchdowns, and 8 interceptions. Moreover, he added 467 passing yards, 4 touchdowns, and 1 interception to his tally after the postseason.
ADVERTISEMENT
Article continues below this ad
Mayfield entered the 2021 season with a partially torn labrum on his non-throwing (left) shoulder. Nevertheless, he continued to play, which only made the injury worse. Consequently, toward the end of the 2021 season, the Browns announced that the quarterback will undergo surgery to repair the torn labrum.
Thanks to Dr. Limpisvasti and his team for performing a successful surgery. This is only going to be a minor bump in the road.. excited to get healthy and back to my normal self. Thank y'all and God Bless. pic.twitter.com/cRVdkB6t9d

— Baker Mayfield (@bakermayfield) January 19, 2022
ADVERTISEMENT
Article continues below this ad
Cabot's report also details Mayfield's progress in recuperating from the surgery. Therefore, he is expected to participate in the training camps starting this summer. Thus, we cannot wait to see the quarterback get to the field and take over where he left off.
Watch This Story: Patrick Mahomes and Brittany Matthews Enjoy Lavish Bachelor and Bachelorette Parties Ahead of Their Wedding