REPORTS: Dallas Cowboys HC Mike McCarthy Finds Job In Jeopardy As Jerry Jones-Owned Franchise Shows Interest In Sean Payton
Published 07/14/2022, 10:00 AM EDT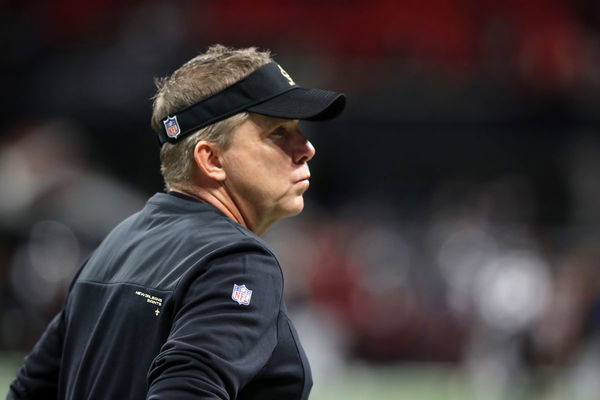 Coach Sean Payton may have announced his retirement from the sidelines. But offseason rumors suggested he might pull a Tom Brady. The former Saints' head coach could revoke his retirement decision if the situation makes a compelling case. Now, more reports have come up, but it brings a threat to Cowboys' HC Mike McCarthy's job.
The legendary Sean Payton retired from his coaching role after 15 years of service. But his retirement did not stop his comeback rumors. Payton joined FOX's broadcast booth, but fans are still speculative about his future moves. It may be too early, but each of Payton's maneuvers would interest the NFL audience.
ADVERTISEMENT
Article continues below this ad
It looks like the former coach may return to the league in 2023. There seem to be a few opportunities available to him. Moreover, as per Barry Jackson of the Miami Herald, Peyton may need not hunt for a job. The Dallas Cowboys could be in the race to interest Coach Sean to come out of retirement.
Sean Payton most likely will coach again in 2023. Where he lands will be one of the biggest stories to monitor this season. A new report says he'd have interest in the Dolphins, Chargers, and Cowboys — if those jobs were open. https://t.co/TYcBorIxLL

— ProFootballTalk (@ProFootballTalk) July 13, 2022
Furthermore, according to Jackson, Payton has some significant demands. He favors warm conditions, a squad with a roster that can contend right away, and control over personnel decisions. Although Dallas is in the run to sign Payton, other franchises like the Los Angeles Chargers and the Miami Dolphins could materialize.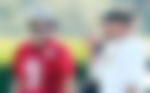 Interestingly, Payton heading to the Cowboys is reputed for years. If Jerry Jones wants to move forward from the McCarthy era, Sean Payton looks like the perfect choice. Even though Jones controls the franchise, Payton has his own set of rules. It would be interesting to see the legendary coach heading toward one of the NFL's most valuable franchises.
Miami Dolphins had superior interest on pairing Sean Payton with Tom Brady
ADVERTISEMENT
Article continues below this ad
Before confirming Mike McDaniel as the next head coach, Sean Payton was the frontrunner for the position. The Miami Dolphins were ready to poach him from the New Orleans Saints and pair up alongside Tom Brady. The Buccaneers QB was retired at that time, and reports said he might have an ownership stake and play quarterback for the franchise.
ADVERTISEMENT
Article continues below this ad
Even though Payton's situation with the Dolphins didn't work out this year, they might consider working together again. Especially if McDaniel's first season doesn't go as planned for the club. However, Payton is still under contract with the Saints through 2024, so the franchise would still need to purchase him.
Watch This Story: Colin Kaepernick Donated His Sneaker Collection in Epic Show Of Kindness to Help the Homeless