REPORTS: Deshaun Watson Willing to Approve Trade to These Three Teams
Published 02/24/2021, 9:51 AM EST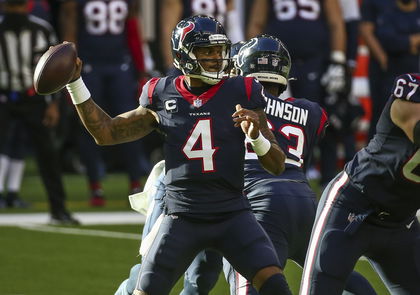 ---
---
The future of Deshaun Watson is still up in the air. The Houston Texans' quarterback demanded a trade after falling out with the front office with the franchise.
ADVERTISEMENT
Article continues below this ad
As of now, the Texans have seemed reluctant to let him go. But eventually, they could have no choice but to let him go. And if they do, he could go to one of three teams, if reports are to be believed.
Earlier yesterday, reports emerged that Deshaun Watson is considering his future with certain franchises. As of now, he is willing to approve a trade to the Carolina Panthers, New York Jets, and Miami Dolphins.
ADVERTISEMENT
Article continues below this ad
The rumor mill has been buzzing over these three franchises, with several projected trade packages being talked about in the media.
BREAKING:

It's been confirmed by sources that Deshaun Watson would approve trades to the Jets, Dolphins, and Panthers.

— ESPNUpstate (@ESPNUpstate) February 22, 2021
Watson's trade is a complicated scenario. Watson is one of the few elite quarterbacks in the NFL. Furthermore, most of the franchises in the league are trying to secure new quarterbacks.
Given the situation of the entire league, the value of Watson is bound to go up significantly, given the quality and experience he brings to the table.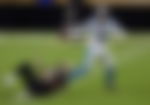 Deshaun Watson looking to leave Houston
Add to this that the Texans are still reluctant to let Watson go, and his trade to any of the above-mentioned franchises becomes increasingly difficult.
It is unsure whether the Texans are being reluctant to let Watson go because they want to keep him, or because they are trying to drive up his value and get the best possible package in exchange for their franchise star.
Currently, the Texans are yet to clarify the status of Deshaun Watson. After the initial reports that Watson had demanded a trade from the franchise, CEO of the Texans Cal McNair stated that Watson was a Houston Texan. The indication being that the franchise wanted to retain him, despite the trade.
ADVERTISEMENT
Article continues below this ad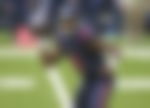 Where will Deshaun Watson choose to sign? The Texans are yet to receive any trade package for the star player, especially from the franchises Watson is looking to go to.
However, it is possible that these franchises send in a package soon. And then Watson will have to decide his future.
ADVERTISEMENT
Article continues below this ad