REPORTS: Green Bay Packers' Davante Adams to Base Free Agency Decision off Aaron Rodgers' Situation
Published 12/30/2021, 2:21 PM EST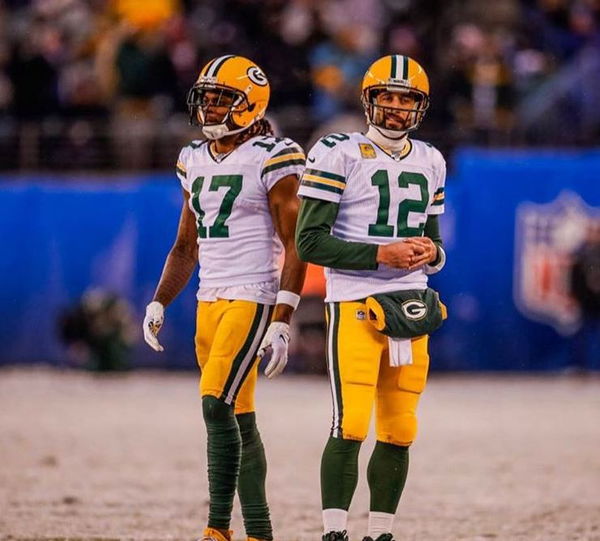 ---
---
Aaron Rodgers and Davante Adams are arguably the most potent attacking force in the NFL currently. The duo is the driving force for the Packers. Normally, holding onto your highest TD scoring QB and talented WR should be the main priority. However, both Rodgers and Adams become free agents this summer and there is uncertainty regarding their future with the Packers.
ADVERTISEMENT
Article continues below this ad
Aaron Rodgers delivers a record-breaking performance against the Cleveland Browns
ADVERTISEMENT
Article continues below this ad
Aaron Rodgers is an undisputed legend of the NFL. When you are at the level of Brady and Rodgers, every game feels like a record-breaking game, and most of the time, it is. Last week against the Cleveland Browns, the superstar QB accomplished 443 passing TDs overtaking Packers legend Favre's record of 442 TDs.
The most exciting aspect of Rodgers' record is how quickly this feat was achieved. Compared to Brett, the Packers' quarterback reached 443 TDs in 45 lesser games. Moreover, he also took an incredible 1,730 fewer attempts from the Green Bay legend.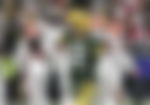 Post-match, Aaron Rodgers expressed his disbelief knowing about his record. "It's a lot of touchdowns," said Rodgers. Once the excitement wore off, the QB credited his fans and support system. "I am very fortunate to have played with the guys I've played with, to be coached by the men I was coached with. I have so much respect and gratitude for this game."
Packers WR' decision to extend with Packers depends on Star QB
If it weren't for Tom Brady, Aaron Rodgers would have been the NFL GOAT. While he isn't the best in the league, he is certainly the best for his team proven by his achievement. Playing with a player like Rodgers is a blessing for many and Davante Adams considers the same. The WR will be a free agent next summer. So far, he hasn't penned a deal. When quipped if the reason behind this was the uncertainty over Rodgers' future, the WR affirmed instantly.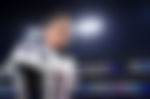 ADVERTISEMENT
Article continues below this ad
"Naturally. Why wouldn't it? I'm playing with the best quarterback to play the game," Adams said. "There's a lot that goes into it, so it won't be the end-all, be-all, but it'll definitely be something I'm monitoring and paying attention to, to see where his head is at."
ADVERTISEMENT
Article continues below this ad
Will Aaron Rodgers retire at the Green Bay Packers or will he make a move this summer? We want to see more of the Adams-Rodgers partnership in the NFL. Here's hoping for more seasons of this attacking duo together!