REPORTS: Veteran QBs Baker Mayfield, Jimmy Garoppolo and Nick Foles Have Better Chance of Finding NFL Franchise Than Colin Kaepernick
Published 05/05/2022, 1:30 PM EDT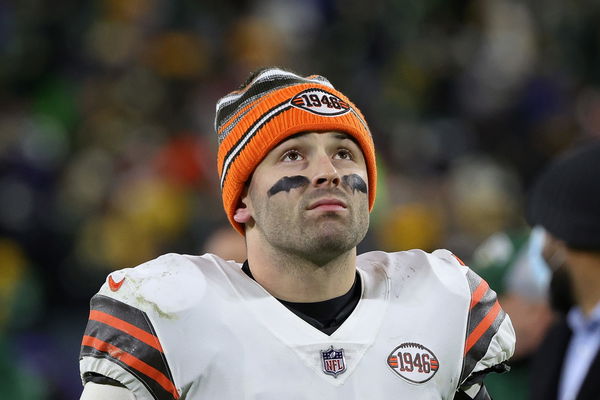 It looks like the Carolina Panthers are not really done with the offseason. The franchise turned some heads when they drafted Matt Corral into the roster. Carolina may not have been all entrenched at quarterback yet though. The Panthers are rumored to be looking for seasoned help. They might target Jimmy Garoppolo, Nick Foles, or perhaps Baker Mayfield.
Despite the troubles Baker Mayfield faced this year, he still has a viable chance to land in a franchise instead of Colin Kaepernick. Even San Francisco 49ers' Jimmy G, who is on recuperation, has a mysterious status as well. Even though the Panthers have a filled space, it doesn't prevent the Panthers from making additional expenditures in this position.
ADVERTISEMENT
Article continues below this ad
The QB room at the Carolina facility is still full of inexperience. SI's Albert Breer says that the Panthers are contemplating bringing in vets like Garoppolo, Mayfield, or Foles to contest with Corral and Sam Darnold.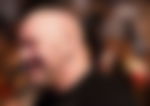 Breer said, "The Panthers will still kick around the idea of adding a vet like Jimmy Garoppolo, Baker Mayfield, or Nick Foles to the mix. But they're no longer in a desperate spot to do something. Which is really the key to all of this. They made a sound football call at No. 6. They have flexibility at quarterback. And that leaves them better positioned than they were Thursday morning."
Despite the fact that Panthers GM Scott Fitterer told journalists on Saturday that now the franchise is "happy with the group we have," neither of Carolina's existing approaches has been thoroughly tested.
ADVERTISEMENT
Article continues below this ad
Do Panthers need skillful power like Jimmy G or Baker Mayfield?
GM Fitterer informed Darnold before the draft week that they will add a quarterback in some way to create contention for the starting job. Considering Corral's development requirements, the Panthers may not be completely out of the QB sweepstakes. The Panthers' eventual choice of whether to sign a veteran could come down to supply and demand.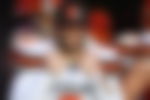 The Chicago Bears dismissed Foles on Sunday, leaving him as the lone free agent alternative among the trio now eligible. Given that Garoppolo and Mayfield will receive their play-calling compensation in 2022, Foles will become the cheapest among them. Of course, that doesn't mean Garoppolo, Mayfield, or Foles will take this squad and sprint into the playoffs. One would elicit the necessary competitiveness while allowing the business to take advantage of the existing salary cap elasticity.
ADVERTISEMENT
Article continues below this ad
Watch This Story: Colin Kaepernick Had More Important Things to Do Than Watch His Former Team San Francisco 49ers Play Super Bowl 2020