REPORTS: Washington Commanders to Shell Out Billions For New Facility; Three Stadiums in Virginia Under Consideration
Published 02/27/2022, 2:00 PM EST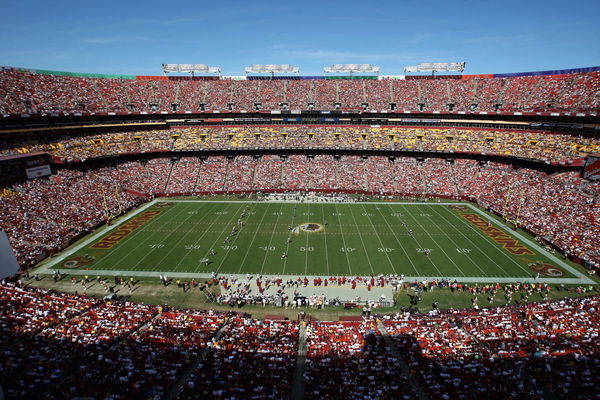 The Washington Commanders are in talks to shift the franchise venue from FedEx Field to Virginia. The Commanders are considering three venues for the envisioned "mini-city". The plan is revealed a few weeks after the franchise rebranded its name from 'Washington Football Team' to 'Washington Commanders'. 
The details on the venue shift were first reported by WUSA9. However, The Washington Post delved deep into the planning documents for a detailed look. The three locations in consideration are Sterling in Loudoun County and Woodbridge and Dumfries in Prince William County. Out of the three sites, which are at least 27 miles away from the Capitol, Sterling remains the most accessible from D.C. since it is also accessible by Metro. 
ADVERTISEMENT
Article continues below this ad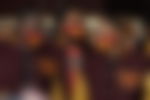 As per the documents, the franchise envisions building more than just a stadium. They plan to build a state-of-the-art stadium as the centerpiece for their envisioned "mini-city". In it, there will be a resort and conference center with an accompanying amphitheater, plus a cinema, a nightclub, with some additional space for retail, housing, and office.
Washington Commanders search for a site to build a state-of-the-art complex
"We want to build more businesses," Commanders President Jason Wright told The Washington Post last summer. "This could be a business at the scale of our local football business if we do it right. So the design and thinking around the stadium takes that into primary consideration, and that fits with what leaders in the D.C., Maryland, and Virginia area want."
ADVERTISEMENT
Article continues below this ad
"They don't want something that just sits idle between games. They want something that is driving economic activity on a consistent basis, and we agree with that vision."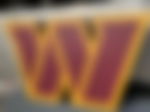 The stadium authority seeks roughly $1 billion through bonds as a help fund for the project. On top of that, the team is expected to invest a total of around $2 billion to complete the surrounding developments. All three sites have a 700,000-square-foot footprint which is similar to that of State Farm Stadium in Glendale, Arizona.
ADVERTISEMENT
Article continues below this ad
Watch This Story: Patrick Mahomes and Brittany Matthews Enjoy Lavish Bachelor and Bachelorette Parties Ahead of Their Wedding
Edited By: Sauvik Banerjee