'Respect and Gratitude': Aaron Rodgers Reacts to Breaking Green Bay Packers' All-Time TD Record
Published 12/26/2021, 6:33 AM EST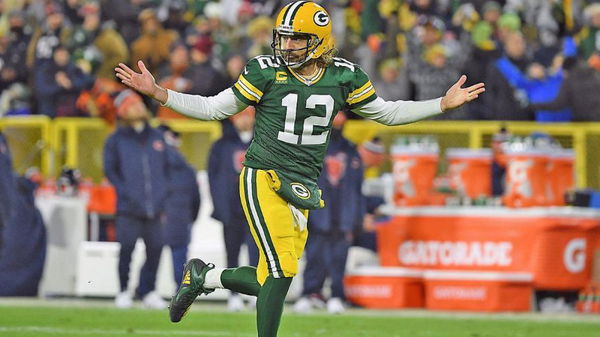 ---
---
Many thought it was a mistake to replace Brett Favre, one of the most celebrated players in the NFL back in his days with the Packers, with Aaron Rodgers. Rodgers was the first-round pick for the Green Bay Packers in the 2005 NFL Draft. And he seemed to possess some very promising approach towards his game.
ADVERTISEMENT
Article continues below this ad
It seemed almost impossible for any upcoming player to surpass the monumental record set by Favre before his retirement. The record in question is of the most touchdowns (442) in Packers' history. Fast forward 16 years; Aaron Rodgers emerges as the Packers' best QB, surpassing even Favre's all-time TD record.
ADVERTISEMENT
Article continues below this ad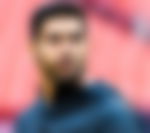 During the Week 16 matchup between the Green Bay Packers and the Cleveland Browns, Rodgers entered the game with the same number of touchdowns as Favre. It didn't take long for him to grab that extra TD to surpass the Packers' legend. Rodgers hurled a TD throw in the very first quarter of the game to Allen Lazard, stepping up to 443 TDs.
Aaron Rodgers on surpassing Brett Favre
"It's a lot of touchdowns," Rodgers said in his post-game interview. "Like I said, this week has a lot of moments and a lot of touchdowns. And it's almost à propos that I threw the record breaker on the double stick, which is a base concept in the west coast offense I learned 17 years ago and that's just full circle. I am very fortunate to have played with the guys I've played with, to be coached by the men I was coached with. I have so much respect and gratitude for this game."
ADVERTISEMENT
Article continues below this ad
Right now, the Packers superstar is dominating the league as the franchise stands proudly with a 12-3 record. And with that, they face a glorious path to another Super Bowl with Aaron Rodgers. The 38-year-old veteran with an exceptional campaign has been the top contender for an NFL MVP. If Rodgers claims that honor, he will break another tie between Favre and him.
ADVERTISEMENT
Article continues below this ad
What do you think? Will Aaron Rodgers win the NFL MVP this season? Comment below!