Retired NFL Legend Gets Into Violent Altercation In Public And Claims 'Self-Defence'
Published 11/29/2022, 6:30 AM EST

Follow Us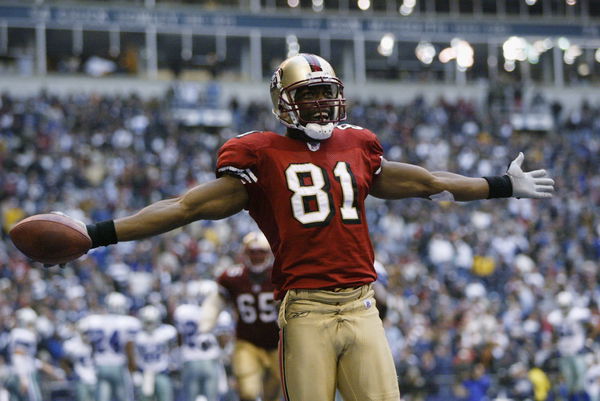 A former NFL wide receiver indulged in some amateur boxing in an unconventional situation. Pro Football Hall of Famer Terrell Owens could not have predicted the events that unfolded on a casual CVS run in a million years. The NFL legend was shopping at a CVS Pharmacy before the unfolding of an altercation that could have escalated to something worse. The wide receiver who played for the 49ers, Cowboys, and Eagles was seen punching a man in a video.
Owens is seen squaring up and punching a man. The former receiver stated that the video did not feature the reason for the altercation. Owens recalled a 49ers fan approaching him. He said that he engaged with the fan before another customer at CVS came up to him and began threatening the fan.
ADVERTISEMENT
Article continues below this ad
Terrell Owens takes a swing
According to NBC News, the other customer approached Owens and the fan outside the store. Owens told NBC, "When we walked out, he approached the both of us, and I was trying to prevent this guy from jumping on the fan. I tried to defuse or de-escalate the situation. He was persistent and wanted to beat the guy up. I didn't want to see that happen."
ADVERTISEMENT
Article continues below this ad
The former receiver said that he swung at the person because he [the other customer] made the first move when he thought Owens was not watching. The unprovoked swing was met with the fists of a legendary professional football player. One punch sent the man straight to the concrete before he got back up to circle Owens. The two engaged in a war conversation.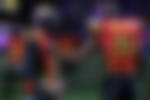 The receiver said that his intention was to protect the other fan and himself. According to TMZ, the person whom Owens punched did not call the police. Owens also mentioned that before the altercation, a store employee came outside to check on the situation. The employee believed that the second customer had been kept away from the Niners' fan.
ADVERTISEMENT
Article continues below this ad
The former 49ers receiver is clueless regarding why the person was reacting to the 49ers fan in an aggressive manner. Owens recalled the fact that the 49ers fan was on the phone while interacting with him. He assumes that the aggressive customer mistook something the fan was saying. But Owens isn't sure about what provoked the man. He said, "When he spoke to me, he was on the phone. So maybe he mistook the guy saying something to him, but I don't know."
Watch this story: Tom Brady Went to The Same High School As This Controversial MLB Hall of Famer Who Was Also A 14x All-Star
Edited By: Gurjyot Singh Dadial