Return to the Rams or an LSU Reunion, Finding Odell Beckham Jr. the Best Destination for NFL Season 2022
Published 06/17/2022, 3:51 PM EDT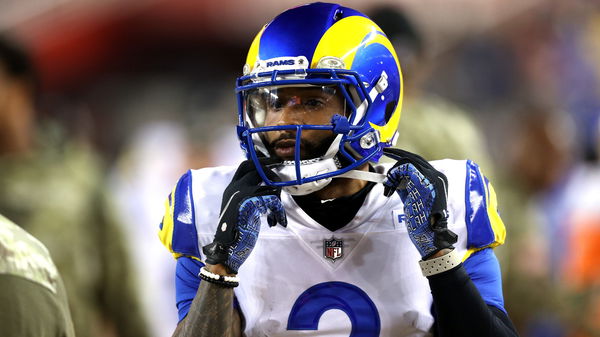 Odell Beckham Jr. got hurt while playing in the Super Bowl last season. His rehabilitation process has been ongoing since then, and he is striving to get back on the field as soon as possible. He had joined the Los Angeles Rams midway through the last season and had great performances for them.
He has been a free agent since getting injured, as teams continue to show interest in him. Once he's cleared to be back on the field, we can see OBJ signing with a team. Multiple teams would like Odell Beckham Jr. on their team, and the fight to get his signature will be heating up soon.
ADVERTISEMENT
Article continues below this ad
Even though the Los Angeles Rams remain the favorites to bring him back, things can change for various reasons. Here we look at the best possible options for OBJ in which he can thrive next season.
An LSU reunion at the Cincinnati Bengals for OBJ?
Everyone is well aware of the fact that Odell Beckham Jr. played for LSU during his college days. He has been an active supporter of his alma mater and has frequently watched their home games in the past few years. LSU has been providing great players to the NFL for a very long time.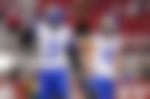 Joe Burrow and Ja'Marr Chase of the Cincinnati Bengals, who also represented LSU, were sensational last season. They led their team to a Super Bowl appearance. Moreover, Chase, who came into the league last year, now finds himself among the top WRs in the league.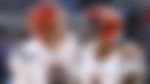 The Cincinnati Bengals can undoubtedly benefit from the inclusion of OBJ. The former Rams receiver will cherish the opportunity to play alongside Burrow and Chase. Moreover, the Cincinnati Bengals have $15 million in free cap space, and they can offer more money to Odell than other teams.
The amount of money offered in the contract can certainly contempt Odell Beckham Jr. Other teams might not have enough money to offer him, but the Bengals have the resources to do it. As a result, a move to Cincinnati could be possible for OBJ.
A return to LA still seems like the best option for Odell Beckham Jr.
ADVERTISEMENT
Article continues below this ad
Even though other teams can pay Odell Beckham Jr. more than the Rams could do, his best option might still be the defending champions. He is very accustomed to their playing system. Rams quarterback Matthew Stafford has good chemistry with him, which was visible last season.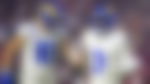 Cooper Kupp has already hinted that he wants OBJ back in LA. Moreover, head coach Sean McVay also has an excellent relationship with Odell. The former Rams receiver crashed into McVay's wedding recently, and the latter loved it.
ADVERTISEMENT
Article continues below this ad
Everyone around the franchise wants him(OBJ) back, but the only thing that will act as a barricade will be money. The LA Rams have only $7.61 million in their cap space. As a result, the organization needs to find a solution to strike a deal that will be best for both Odell Beckham Jr. and the Rams.
Watch This Story: Rob Gronkowski, Tom Brady, And Odell Beckham Jr's Involvement In Crypto Becomes Butt Of Jokes From The Onion