REVEALED! This Is Why Trevor Siemien and Not Taysom Hill Is Starting QB for the Saints
Published 11/28/2021, 5:58 PM EST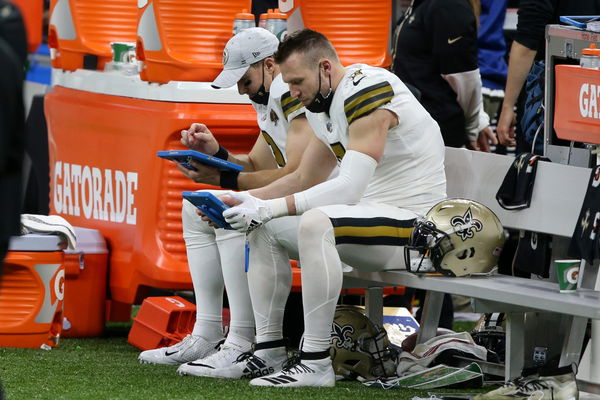 Two nights ago, Taysom Hill led New Orleans Saints succumbed to their fourth straight loss of the season. This time, the wreckers in chief were the Buffalo Bills who humiliated the Saints with a scoreline of 31-6. Owing to this loss, the Saints now sit in the third position in NFC South with a real chance of not making into the playoffs looking possible.
After a bright start, the Saints have fallen off a cliff. While a loss in form has prompted much doubts, the biggest question still remains why star QB Taysom Hill started as a H-back in the last four games. It looks like we now have an answer for that.
ADVERTISEMENT
Article continues below this ad
Coach Payton reveals why Taysom Hill has been playing as a H-back in the last 4 games
As the Saints were getting battered by the Bills on Friday, the fans were clearly getting agitated. Come half time, the fans started yelling Hill's name and wanted coach Payton to use him as a Quarter back. Unfortunately for the fans, the coach didn't pay heed to their advice and went ahead with Trevor Siemian.
Post match, Sean Payton was quipped about why Hill hasn't been playing as a QB. The coach answered in detail and revealed that his foot injury from Week 5 still hasn't healed and thus is not 100 percent. "He was still going through the week," Payton said after the game. "We knew he wasn't going to be able to play quarterback this week, but he's listed as full relative to being up. That was his foot."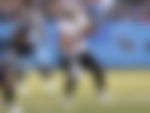 Trevor Siemian has struggled hard in the last two games
Thanks to Taysom Hill being played out of position and being unfit, Trevor Siemian has been the starting QB for the Saints. Unfortunately, Trevor has struggled in his stint so far; especially in the last two games. In the past 2 games, Siemian has completed a bare 56.5% of his passes for 377 yards. As far as touchdowns are concerned, he has only 4 to his name along with three interceptions. (73.2 rating).
So far, he has had four starts and in those games, he has completed 57.6% of his passes for 924 yards with eight touchdowns to three interceptions (86.7 rating). His performances have been abysmal in all fairness and even coach Payton knows it. "He struggled. We struggled blocking him. We struggled running," Payton said. "I think it's going to be difficult to do a lot of anything if you can't block him and you can't have some balance."
ADVERTISEMENT
Article continues below this ad
When quipped about when Taysom Hill will be back playing as a QB, the coach remained coy and kept mum. "Again, we'll see," Payton said. "We'll look at everything right now. Obviously, we have to."
ADVERTISEMENT
Article continues below this ad
The New Orleans Saints next play the Cowboys this coming Friday.