Richard Sherman doubtful whether he will continue with 49ers in 2021
Published 12/12/2020, 1:09 AM EST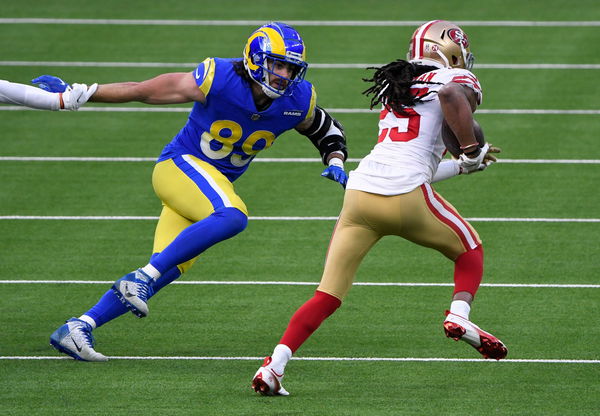 ---
---
San Francisco 49ers' cornerback, Richard Sherman is in doubt regarding his future with the team. He doesn't see himself as a 49er in 2021 because they need to re-sign players like Trent Williams left tackle or their star linebacker Fred Warner. He feels he wouldn't be the 49er's first choice.
ADVERTISEMENT
Article continues below this ad
"If there's some miracle that happens, then sure there's an opening. But there's 40 free agents and they'll probably have $30 million or less in cap and they have got to bring back Trent, who costs over $20 million. They have to pay Fred, who costs $18 million-plus a year. So anybody who knows the situation understands that," said Sherman via ESPN.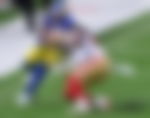 Sherman discussed his concerns about the future with the management. He is worried about how the financials would work with a low salary cap in 2021. The 49er said, "I know the salary cap, "Dealing with the [NFLPA], dealing with the league. And I know their salary-cap situation."
ADVERTISEMENT
Article continues below this ad
Sherman missed out on 9 games this season because of his injured calf. However, he is indispensable for the 49ers' defense and has amazing leadership qualities that they cannot lose.
Kyle Shanahan won't let go of Richard Sherman easy
Last week San Francisco 49er's head coach Kyle Shanahan said he hopes the team can find a way to keep a player like Sherman, even if it's a long shot.
ADVERTISEMENT
Article continues below this ad
"I understand there's a number of guys on our team with that this year, but whoever can help us win football games, our guys are trying to figure out how to bring [them] back, especially guys who do it the right way."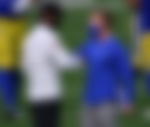 "Sherm is as good as anyone in those categories. Now, there's lots of stuff that go into it at the end of the year and how we're going to balance all this out and wait to figure out what the salary cap is and stuff with what happens, but I know Sherm's time here, he's been everything we've hoped and more. And I really hope that these next whatever games we have left, I really hope that's not the end of it." said Shanahan.
ADVERTISEMENT
Article continues below this ad
Sherman believes that a player like him who knows the game has a better chance in the open market compared to reputed clubs whose priorities are higher than singing an 11-year-old veteran. Will Sherman ply his trade at the Levis Stadium for the 2021 NFL season?