Rick Christophel Reveals Why Rob Gronkowski Will be a Hall of Famer
Published 12/13/2020, 4:34 AM EST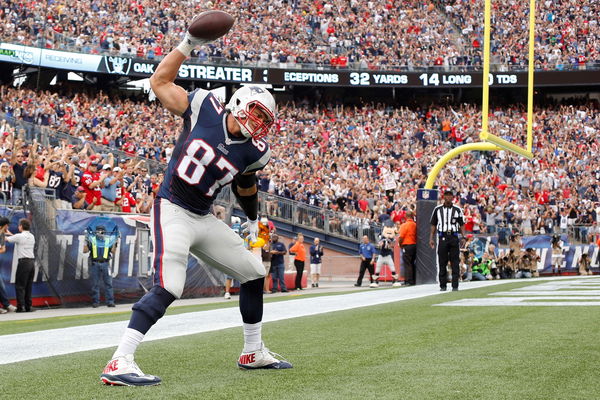 ---
---
Tight end Rob Gronkowski has always been a larger-than-life figure in the NFL. Gronk, who's known for partying like a rockstar, has never let his off-field escapades affect his game.
ADVERTISEMENT
Article continues below this ad
With 83 touchdowns to his name, through a career that has seen him win 3 Super Bowls, Rob Gronkowski is a solid shout when it comes to future Hall of Fame-status.
Rick Christophel, the Tampa Bay Buccaneers tight ends coach, was all praise for his veteran TE when talking to the media ahead of their Week 14 matchup against the Minnesota Vikings.
ADVERTISEMENT
Article continues below this ad
Rob Gronkowski- A complete tight end
Christophel commented that it was Gronk's ability to fit in whatever role that his team needed of him with optimum efficiency, which has helped him stand out from the rest.
"There are so many things he can do and that's why I think he's going to be a Hall of Famer… He does all the different things in the game that a tight end can do, he can block, he can catch, he can create mismatches, and all those things which are taken for granted until you see him do it… I just appreciate being able to coach him in the room," said coach Christophel.
Gronk's love for the sport
Christophel further added that the tight end's passion for the sport and his relentless drive to win are factors that helped him succeed over the years in the league.
"The biggest thing is his passion for the game. He loves to play the game. I wish I had the outlook on life that he does. But he loves to play the game, and he loves to compete. He loves to win. And I think that's the most important thing," Christophel said.
ADVERTISEMENT
Article continues below this ad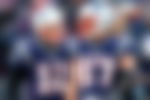 Following their bye week in Week 13, the Bucs will be hoping to address their recent slump in form when they take on the Minnesota Vikings.
Can the Brady-Gronk duo pull out a vintage performance to eke out a win against a Vikings D-line that is almost single-handedly made them playoff contenders?
ADVERTISEMENT
Article continues below this ad