'Ridiculously Stupid'- Analyst Tips Carson Wentz to Shine with Indianapolis Colts
Published 03/28/2021, 1:03 PM EDT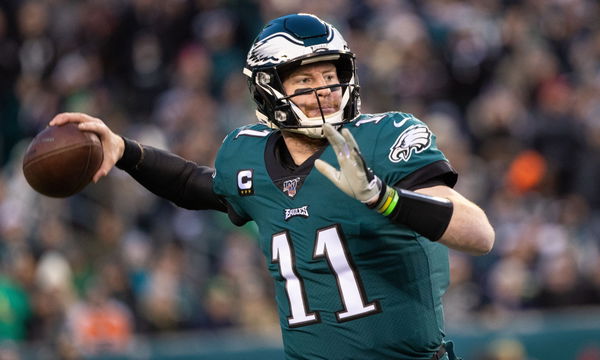 Carson Wentz endured a tough outing with the Philadelphia Eagles in 2020. The former 2nd overall pick in the 2016 NFL Draft featured in 12 games last season with a 3-8-1 record. He threw for 2,620 yards with 16 passing TDs against an embarrassing 15 interceptions.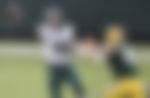 But after a falling out with former Head Coach Doug Pederson, Wentz was dropped to the bench for the last two games of the regular season in favor of rookie Jalen Hurts.
ADVERTISEMENT
Article continues below this ad
The experienced quarterback opted to end his 4-year association in Philly in order to reunite with former coach Frank Reich in Indianapolis.
Nick Sirianni's Eagles will receive a 2021 3rd-round pick and a conditional 2022 second-rounder, which could convert to a first-rounder if Wentz reaches certain benchmarks with his new team in 2021.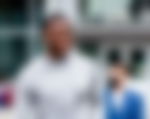 How will Carson Wentz fare for the Indianapolis Colts in 2021?
On the latest segment of ESPN's Get Up, popular NFL analyst Mel Kiper Jr. joined Dan Orlovsky, Mike Greenberg, and Dan Graziano to talk about Carson Wentz and his move to AFC South franchise Indianapolis Colts.
He replied, "Ridiculously stupid move is the way to sum it up….I think the Colts is a stroke of genius. Maybe it was just because of what other teams allowed to happen that they fell into Carson Wentz and Frank Reich sitting there talking about an early Christmas present or late Christmas present. That's what he got with Carson Wentz. That's unbelievable.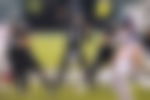 "Carson Wentz is a young man who was a proven MVP guy, who did things in three years very few quarterbacks have done…
ADVERTISEMENT
Article continues below this ad
"They don't all have catastrophic injuries, the offensive lineman too before the season even begins, receivers, tight ends running back, nothing going on, and we're gonna blame the quarterback and then send them packing for virtually nothing?
"That equates to a quarterback with his skill set and what he's already accomplished at a young age. This was again one of the most ridiculously stupid moves probably in the history of the NFL," Kiper Jr. said on the show.
The 28-year-old quarterback won the Super Bowl with the Eagles in 2018. He was performing at a high level a year prior with 4,039 yards, with 27 passing TDs against 7 interceptions.
ADVERTISEMENT
Article continues below this ad
Carson enjoyed his best spell at quarterback under coach Reich. Colts fans will hope he can replicate the same form in the coming months.