Rihanna Breaks Silence on What Changed Her Mind After Boycotting Super Bowl in 2019
Published 02/20/2023, 3:00 PM EST

Follow Us
The makeup mogul and world-famous R&B singer, Rihanna, gave a blockbuster show at the Super Bowl LVII Halftime. It was a night to remember since the 'Umbrella' singer took the stage after seven long years. Many things have changed since the time she left the music industry to focus on her makeup brand, Fenty Beauty. Before performing at this year's Super Bowl, the league approached the 34-year-old Grammy winner in 2019 to perform during the Halftime show. But she turned the offer down. As noted before, a lot has changed. Hence, the Barbadian singer gave an interview to explain herself better. 
The NFL obviously knew that the star will sell out each and every seat in 2019. That is why they wanted her to perform. However, RiRi refused their offer and finally explained the reason behind her headline-making decision. 
Rihanna decided to stand with this NFL star who tried to bring a revolution
ADVERTISEMENT
Article continues below this ad
Everybody knows the powerful message that the former San Francisco 49ers quarterback was trying to spread back in 2016. Colin Kaepernick decided to start sitting during the playing of the National Anthem in 2016. Then he started taking a knee. The stance received a lot of backlash from fans. Some criticism was also aimed at the league. It was his way of revolting against the unjust racial system and police brutality.
ADVERTISEMENT
Article continues below this ad
Even though he was met with harsh criticism, slowly the movement gained traction. Therefore, to stand in solidarity with Kaep, the music artist refused the offer. She then said, "I just couldn't be a sellout."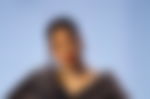 Rihanna, in her recent interview with Vogue UK, then explained what changed. Why she agreed to perform for the league this year? She said, "There's still a lot of mending to be done in my eyes, but it's powerful to break those doors and have representation at such a high, high level and a consistent level."
ADVERTISEMENT
Article continues below this ad
Additionally, she saw the offer as a new challenge to herself. Rihanna, who gave birth to her first son, explained that she wanted to do something challenging and felt like her body could do anything after giving birth. Hence, this is why the mega-star returned to perform in the league once again.
Watch this story: Tom Brady Went to The Same High School As This Controversial MLB Hall of Famer Who Was Also A 14x All-Star