Rob Gronkowski Being Coaxed Out Of 'Retirement' By 49ers Defensive Star: "Add Him To The Clamp List"
Published 05/04/2022, 12:00 PM EDT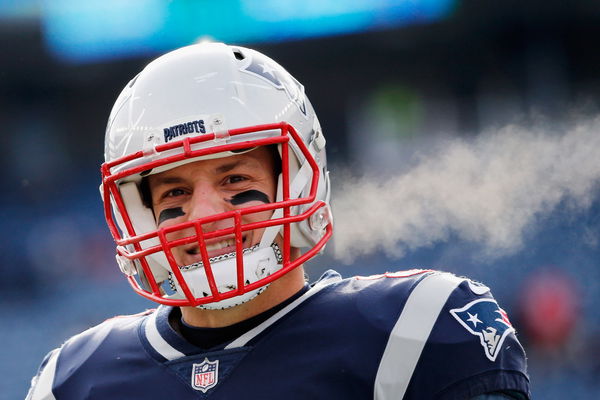 San Francisco 49ers safety Jimmie Ward seems to be gunning for his next victim in Tampa Bay Buccaneers tight end Rob Gronkowski. Ward is among the key defensive players in Kyle Shanahan's system and appears ready to take on the Gronk challenge. While Gronk remains hesitant for another NFL season, he hasn't yet completely ruled out competing in 2022.
Amidst reports of Gronk making demands from the organization for his return, Ward was quick to jump in to share his feelings. In the Instagram post's comments section, Ward comments, "Please come out of retirement…add him to the clamp list."
ADVERTISEMENT
Article continues below this ad
Ward is well known for his rugged defensive plays and has been gaining notoriety for hard contact on offensive players.
The chance of Ward's wishes attaining fulfillment remains high despite Gronk's hesitancy, and it will be interesting to see what happens next. The Buccaneers have also put in contingencies in a situation that Gronk opts out of playing in 2022. But GM Jason Licht remains hopeful of his comeback and has kept the light on once again for one of his key players.
Rob Gronkowski is still running the hard yards
While he remains in the middle of his choice, Gronk reveals he has been staying in playing shape, fueling return rumors. The recent revelations come following a TMZ Sports show covering his upcoming 'Gronk Beach' bash in Las Vegas. He will be relaxing and enjoying his offseason with football a secondary thought.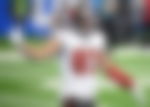 ADVERTISEMENT
Article continues below this ad
While discussing his potential return to the NFL, Gronk states, "We'll see. I'm staying in shape a little bit. So, we'll see if I don't get too out of shape either. That won't be good for me." He believes the Beach bash might reignite his love to play football next season over the smallest of occurrences.
The 5-time Pro Bowler will be a tremendous boost for the Buccaneers, and a reunion with QB Tom Brady will be the perfect ending.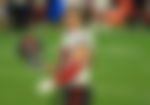 He is coming off a great 2021 NFL campaign which saw him record 55 receptions for 802 receiving yards and 6 TDs. The Buccaneers fans will count upon the franchise to get a deal done as they look to turn their Super Bowl dreams into reality.
ADVERTISEMENT
Article continues below this ad
Watch This Story: Pro Bowl WR DeAndre Hopkins Defaults PED Drug Test & Faces Six Game Suspension Causing Trouble For Kyler Murray