'Rob Gronkowski probably has 50% of his Offensive Production on that play': Tom Brady Once Revealed How Peyton Manning Helped New England Patriots With Just One Tip During Lockout Season
Published 06/24/2022, 6:00 AM EDT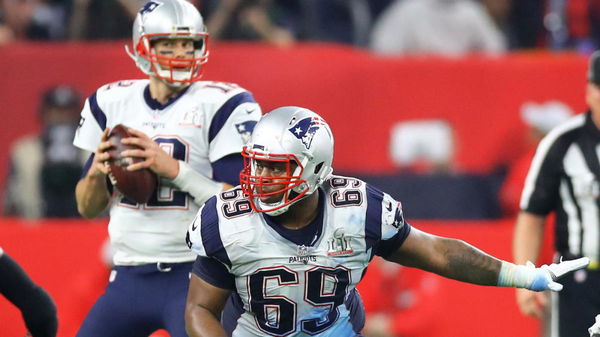 Tom Brady made an interesting revelation about his talk with Peyton Manning during the off-season. The Broncos' QB gave a peculiar tip to the NFL GOAT, which helped him use it against Manning himself. The 2x Super Bowl winner told then Patriots QB about a trap pass move.
Peyton told him that the offense would pull the front side guard or pull the center. It also involved pulling offside guard at times. This trap pass move allowed the TE Gronkowski to score more than half his touchdowns against the Broncos.
ADVERTISEMENT
Article continues below this ad
Brady said, "I took a lot of great things from it. They had a protection, the counter-hot protection. It was basically a trap pass. Sometimes they'd pull the front side guard and sometimes they'd pull the center and sometimes the offside guard. They'd run a play-action, and they'd throw a couple combinations off it. After this meeting that I had with him down in Tennesse."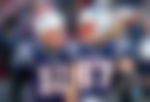 In addition, he added how he spoke with Billy O'Brown to get this protection in for the Patriots the following season. He remarked, "I came back and Billy O'Brown was the coordinator. I said Billy, we gotta put this protection in."
How did Gronk use this protection and Tom Brady to score?
The future Hall of Famer pointed out that during the lockout year, the Patriots ended up putting the protection in. Further, he added that off of that protection; the Patriots managed to maneuver the field play.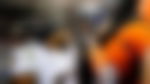 ADVERTISEMENT
Article continues below this ad
Moreover, they called that protection one or two times a game against the Broncos and Peyton. As a result, Rob Gronkowski established at least 50% of his offensive production in that play. Therefore, this trap pass move made the Patriots give a crushing defeat to the Broncos.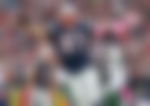 Tom Brady also remarked that using the play against the Broncos' QB and the team helped Gronk become a dominant player in the league that season. All in all, his tactical gameplay was inspired by small talk, which is what makes him the greatest of all time.
ADVERTISEMENT
Article continues below this ad
Watch This Story: LA Rams Super Bowl MVP Cooper Kupp Accidentally ghosted Peyton Manning for years