Rob Gronkowski Rules Out NFL Return Unless He Gets to Play For This Franchise During 2022 Season
Published 04/30/2022, 7:00 AM EDT

Follow Us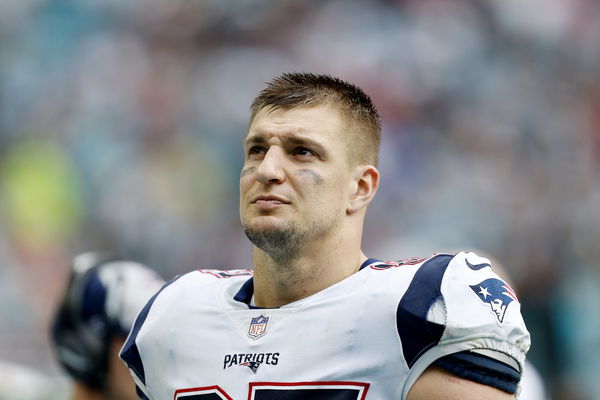 The 2021 season did not unfold the way Rob Gronkowski wanted it to be. After losing to the Los Angeles Rams in the Divisional Round of the playoffs, the tight end has been off from football-related discussions almost throughout the offseason. While, on the other hand, his best bud Tom Brady had a pretty eventful journey so far in 2022.
Recently in a clip shared by TMZ Sports, Tom Brady's all-time favorite target revealed that he has still not made a decision about his NFL future. However, he will still be staying in shape just to fit in case his desired franchise signs him ahead of the season. "I'm staying in shape a little bit," Gronk said. "So, we'll see if I don't get too out of shape either. That won't be good for me."
ADVERTISEMENT
Article continues below this ad
Rob Gronkowski wants to play only for this team
"It's just the Bucs," Gronkowski said. "Love that organization, man. Love the guys there. It's family over there."
It seems as if Gronk has finally made up his mind to either join Tom Brady or watch him play from his home. Earlier this offseason, Gronk teased his interest in the Cincinnati Bengals when he praised the skills of the young quarterback, Joe Burrow. However, it is highly unlikely that he would play for the franchise since he has finally made up his mind.
Will the Tampa Bay Buccaneers make a run for Tom Brady's favorite target?
ADVERTISEMENT
Article continues below this ad
Now that Gronk has openly revealed his intentions to join forces with Tom Brady for a Super Bowl run, the 44-year-old might make arrangements for his return just like he did in 2020. However, considering the huge salary cap of the tight end, will the Bucs be able to accommodate him on the roster?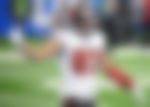 Considering the $9 million cap space generated by the Bucs after Tom Brady's contract restructure, Gronk's return to the franchise might not be that far-fetched. Furthermore, taking into account the tight end's desperation to join the Super Bowl LV winners, it won't be surprising if he compromises on his space to work it out in the end.
ADVERTISEMENT
Article continues below this ad
Yet still, the question remains, will the Bucs want to make a run for Rob Gronkowski?
Watch This Story: Brittany Matthews Provides Insight Into Her Honeymoon With Chiefs Star Patrick Mahomes