"Rob Gronkowski Was A Mental Problem" – NFL Player Applauds New Tampa Bay Buccaneers Star
Published 07/13/2020, 2:15 PM EDT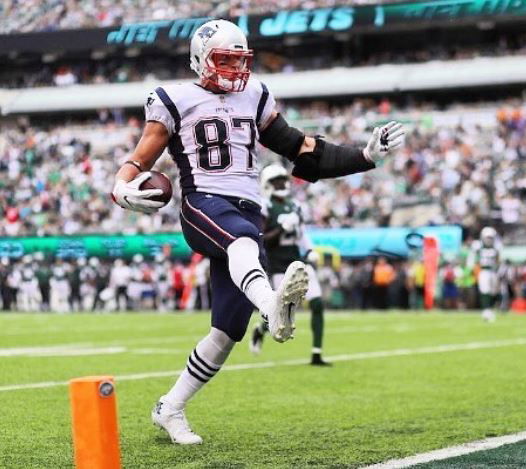 At the peak of his powers, Rob Gronkowski was an unstoppable force on the football field. While playing for New England Patriots, 'The Gronk' established himself as one of the best tight-ends the NFL had ever seen. In fact, he is the only player in his position to ever lead the league in receiving TDs (17 in 2011).
After spending nine seasons with the Patriots, Gronkowski announced his decision to retire in March 2019. He spoke about how the various injuries from playing in the NFL took a toll on his mental health. That was the major reason behind his retirement. However, following Tom Brady's unforeseen move to Tampa Bay Buccaneers earlier this year, Rob also announced his decision to return to the NFL. Despite their declining ages, a Tom Brady – Rob Gronkowski combo will no doubt instill fear in opponent's minds this season.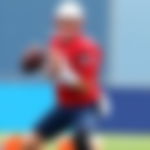 ADVERTISEMENT
Article continues below this ad
Rob Gronkowski and Tom Brady will be a deadly NFL combo this season, says Texans safety
In a recent article for Football Morning in America, Houston Texans' safety Michael Thomas wrote about the deadly link-up of Rob Gronkowski and Tom Brady at Tampa Bay.
ADVERTISEMENT
Article continues below this ad
"I think Rob Gronkowski was that guy where it didn't matter how great you defended him all game. The defense knew that he was going to find a way to seal himself off or get himself open and find a way to score."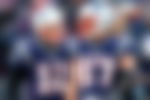 "He was definitely the toughest tight end to face, because he knows Tom Brady is going to find a way to get him the ball. He was a mental problem because he had a great quarterback (and this season he'll have him again) and he's a big dude who can move and be physical. It was always a battle. But we knew to keep guarding him, keep battling, because otherwise he's going to make plays," Thomas wrote in his column.
ADVERTISEMENT
Article continues below this ad
Buccaneers' head coach Brian Arians was adamant that Brady himself pushed for a trade to get Rob to Tampa Bay. The duo enjoyed massive success in New England. They won three Super Bowl rings while playing together. Can they emulate that same form for the Buccaneers this season?