Rob Gronkowski's "Goofy" Comeback to the NFL Gives Fans a "Cringe" Moment to Remember
Published 12/26/2022, 2:00 PM EST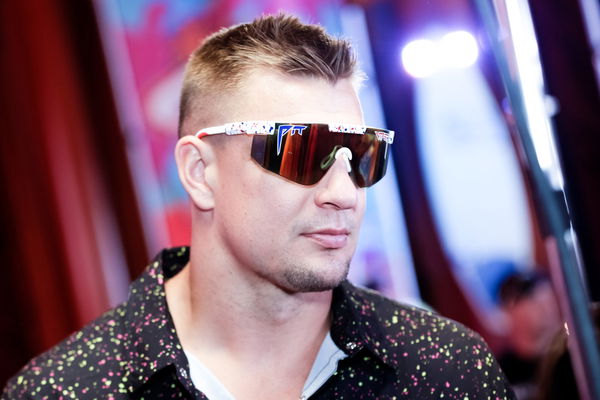 For all those who wanted Rob Gronkowski back in the NFL arena, the veteran surprised everyone with his unexpected arrival during the Week 16 match-up at SoFi stadium. While Russell Wilson and Baker Mayfield locked horns, the former Tight End appeared donning an elf costume to explain the rules of the game.
Gronkowski's association with Nickelodeon seems to be on another level when he nodded for such surprise visits. During the Christmas broadcast of the game, Gronk the elf popped up towards the end of the first quarter, explaining what a holding penalty was.
ADVERTISEMENT
Article continues below this ad
Even the commentators couldn't believe their eyes and looked surprised. After a couple of seconds, he reappeared again and said that Gronk would be around if they needed him. Fans' reactions knew no bounds as social media flooded with numerous memes. While some found it interesting, another section called it "goofy" and trash.
Meanwhile, found this as an opportunity to ask for his NFL return.
Please come back they need u especially in the red zone

— Lori l Wessman (@WessmanLori) December 26, 2022
Tom could use your help tonight! Robbie the Elf in the End Zone!

— jpg816@hotmail.com (@WHEREISRANDY) December 26, 2022
Speaking about the game, it never appeared as a contest at all. Needless to say, the Los Angeles Rams looked like a completely different team. Baker Mayfield looked quite comfortable with the offense and used all his weapons wisely.
He completed 24 of 28 passes for 230 yards and two touchdowns, tailoring a fabulous 51-14 victory. Since 2018, the Rams offense never had such an outburst, especially the half-time 31-6 lead created all the difference.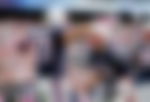 Interestingly, the reigning Super Bowl champions couldn't rack up 52 points combined in the last three games. And now this win certainly tastes much sweeter. Just like the quarterback, the Running Backs played phenomenally well. Special shout out to Cam Akers, who scored two touchdowns on 23 carries. But the highlight of the game was Gronkowski's unexpected arrival.
Rob Gronkowski finding a grip in the second phase of his career
ADVERTISEMENT
Article continues below this ad
There is no debate over the fact that Gronkowski will go down as one of the greatest Tight Ends to ever play the game. However, there needs to be a landing point for the veteran to sail through.
In the offseason, Gronk engaged in various activities, like anchoring the kids' choice awards. He got involved in the WWE and became a spokesperson for USAA. He also worked as an analyst for Fox Sports before releasing a social media clip, stating that he was "bored" in life.
ADVERTISEMENT
Article continues below this ad
Although it sparked flames of Gronkowski's return, the snippet actually turned out as a buildup for the brand endorsement deals. It will be interesting to see how the four-time Super Bowl Champion settles in his life.
Watch This Story: Tom Brady May Have Upset $155.8 Billion Worth Business Magnet With A Like On Twitter
Edited By: Gurjyot Singh Dadial