Rob Gronkowski's Replacement At Tampa Bay Buccaneers Takes Aim At NFC South Rivals New Orleans Saints; Is He Already a Fitting Replacement To The Greatest TE Of All Time?
Published 07/24/2022, 10:15 AM EDT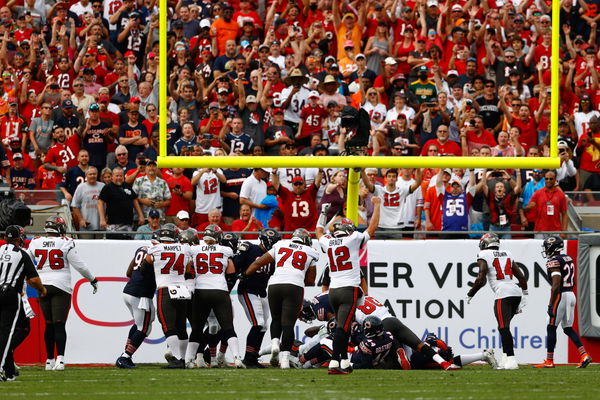 The Tampa Bay Buccaneers faced a blow when Rob Gronkowski retired. While several fans think the iconic TE is coming back, the Buccaneers probably ended their hopes. The franchise left no time in signing a Gronk replacement in Kyle Rudolph. Moreover, he showcases his excitement on Twitter and knocks a jab at their divisional rivals.
ADVERTISEMENT
Article continues below this ad
Now that Gronk is off the sport, Kyle Rudolph comes to save the day. The Tampa Bay Buccaneers filled the spot before the training camps officially opened. After the acquisition, the Pewter Pirates may have to level their hopes down. Tampa now has a new TE who will try to develop chemistry with Tom Brady this year.
ADVERTISEMENT
Article continues below this ad
It looks like Kyle Rudolph is ecstatic to join the Tampa Bay Buccaneers. His social media says so. However, he did not leave a moment to take a jab at the Buccaneers' divisional rivals. TE Rudolph might try to enhance his playing skills, but his social media antics are a score.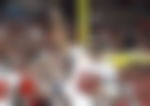 Rudolph shared his joy on Twitter and reminded the Saints' patrons that he would see them soon. He shared a graphic edit of him overtaking a New Orleans Saints player to score a touchdown pass. The caption mentions, "Something [buccaneers] and [vikings] fans can all enjoy on this Saturday!!."
It shows that he knows the intense rivalry between the Saints and the Buccaneers. Moreover, the TE intends to wear No. 8 on his back this season. Furthermore, the graphic is highly detailed; Every Vikings jersey changes into the Buccaneers' color combination.
Will Kyle Rudolph become the TE1 for Tampa Bay Buccaneers?
ADVERTISEMENT
Article continues below this ad
Kyle Rudolph stands as the perfect successor to Rob Gronkowski. Although there might be a duel between him and another TE veteran, Cameron Brate. However, Rudolph ought to continue to see a good number of plays because of his ability as a reliable red-zone target and his shielding skills. The Bucs coaching staff always looks for such qualities in starting tight ends.
Pro Football Focus had Kyle Rudolph graded as the No. 35 tight end in the NFL last season. Cam Brate was No. 52, by comparison, O.J. Howard (now with Bills) No. 69.

— Greg Auman (@gregauman) July 21, 2022
ADVERTISEMENT
Article continues below this ad
The Kyle Rudolph acquisition could put the final nail in the coffin over the Gronkowski retreat rumors. The Buccaneers would not keep the void loose and eventually moved on. One could interpret it as a move to bring in a seasoned player who can help hold the citadel for a year. Nevertheless, it slims the thought of the finest TEs of all time turning back to the NFL.
Watch This Story: Tom Brady Went to the Same High School As This Controversial MLB Hall of Famer Who Was Also a 14x All Star